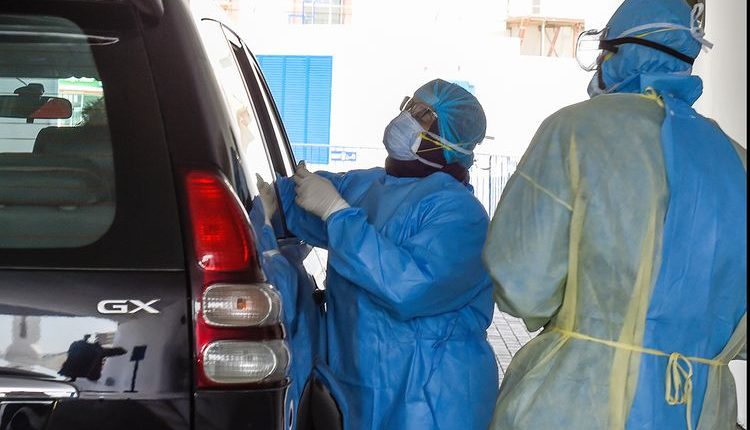 UAE DPI technology advanced Artificial Intelligence
The UAE Ministry of Health and Community Protection has adopted a DPI technology based on the use of lasers to detect suspected cases of the emerging coronavirus.
UAE adopts DPI technology to identify suspected people with corona's laser beams
Travellers to the Emirate of Abu Dhabi can be screened for COVID-19 upon entry by a laser-based DPI technique. A negative result will allow entry to #AbuDhabi, while a positive result will lead to further testing through a PCR test. pic.twitter.com/2XiVVqgNNP

— مكتب أبوظبي الإعلامي (@admediaoffice) July 13, 2020
The device – which was developed in the UAE – examines blood samples and reads the shape of cells in them to determine the presence of infections such as those caused by the virus (COVID-19).
The Qantas Laboratory, the medical research arm of the "International Holding Company" listed on the Abu Dhabi Stock Exchange, announced last May the development of a new tool that would enable a high-speed mass survey to show results within a few seconds.
DPI technology advanced Artificial Intelligence
The laser-powered/DPI/device uses an advanced Artificial Intelligence (AI) diagnostic system to analyze images according to a very accurate scale that enables it to examine large groups of individuals at the same time.
This device will contribute to the identification of people suffering from infections as a result of viral infections, including the emerging coronavirus, and thus restrict the conduct of nasal smear tests/PCR/to them to make sure they have /COVID-19/disease, according to the agency.
Abdul Rahman bin Muhammad Al Owais, Minister of Health and Community Protection, expressed his pride in this national innovation, praising at the same time the national innovations that serve the local and global communities and strengthening the position of the Emirates as a research centre in various fields, including the medical and health field and makes it in the ranks of working countries In the field of scientific research to become an effective contributor in this field internationally.
The ministry of Health and Community Protection said that this technology – which is easy to use, non-surgical, and low-cost – will be launched in several locations in the Emirates as part of the precautionary measures that require examinations in large numbers.