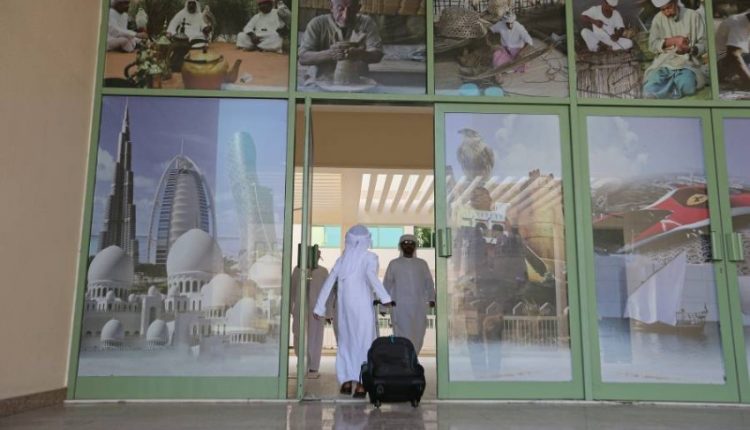 COVID-19 test for students & teachers before new school year
The Ministry of Education in the UAE has adopted a general plan of COVID-19 test examining to reopen educational institutions "schools and universities" at the country level for the next academic year 2020-2021, as this plan was based on 5 main axes.
UAE COVID-19 test
According to the plan, a copy of which was obtained by the United Arab Emirates Vision newspaper, these axes consisted of COVID-19 test examining male and female students, educational and administrative bodies in government and private schools, and various higher education institutions from COVID-19.
It was also outlined in the guidelines for returning students and educational cadres, and procedures for dealing with cases of COVID-19 cases in any educational institution, in addition to procedures for dealing with scholarship students, and a summary of the guide to preventive measures for educational institutions.
The Ministry approved 4 general conditions and controls for the return plan for schools and universities, the first of which was the commitment to undergo COVID-19 before returning to educational facilities, in addition to the periodic examination of the future in accordance with the protocols and procedures determined by the educational facility in coordination with the Ministry of Health, Community Protection and local health authorities.
UAE AL Hosn application
The Ministry of Education stipulated the obligation to adopt 3 levels of risk in educational institutions, stressing the need to register in the AL Hosn application of the fort for all students and administrative and teaching cadres and to link the data of students of private schools to the Al-Manhal system.
The fourth condition was the commitment to the distance of physical distance approved within the classrooms and the school campus, as the Ministry affirmed that this distance is a key element for determining the carrying capacity of schools and classrooms.
The Ministry of Education has defined the stages of a gradual COVID-19 test examination for students of public and private schools, confirming that the examinations will begin as of August 23, 2020, according to coordination with the Ministry of Health and Community Protection and local health authorities.
The COVID-19 test examination
It is scheduled to be carried out in stages for the total number of students, who numbered one million and 195 thousand and 526 male and female students in the various educational levels at the state level, by 30% in the first stage.
Source: khaleejtimes