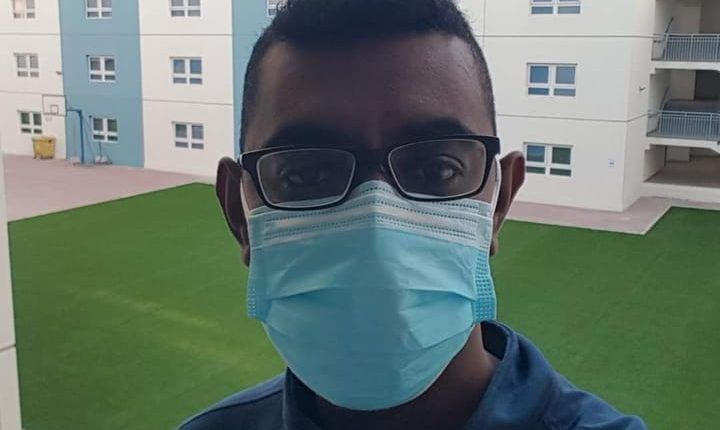 Sudanese student expressed his gratitude for the UAE reception
One of the people whom the UAE received from Hubei, China yesterday, expressed its gratitude for the enthusiastic reception and great interest of the people of the Emirates, their leadership and medical workers.
This is what a student who was evacuated from China to the UAE said:
The Sudanese student, Ahmed Fateh Al-Aleem, said that:
The fact that the Emirates received the students was beyond imagination and description:
"A quantity of welcome from the moment we arrived at the plane at Wuhan Airport until we arrived at Abu Dhabi Airport, and from there to the Emirates Humanitarian City, which beautifully equipped to receive us, was a surprise that I did not expect."
He added:
He expressed his great happiness for the kind welcome and the kind words of the recipients and his courage.
In addition to the generous hospitality that I feel the values, humility, and humanity of the people of the Emirates.
The UAE preparation for receiving the students
In preparation for receiving the students, Ahmed expressed the high readiness of the trained Emirati crews and said:
"The plane received and all logistical operations carried out by Emirati crews trained from a medical examination and sterilization. Until reaching the Emirates Humanitarian City designated for the quarantine period. The distribution of students and families to their pre-prepared rooms to receive them."
He also described how to deal abroad and how evacuated communities evacuated and sprayed with pesticides without bringing anyone close to them.
This prompted him to expect the same treatment as he was coming from an area considered the focus of the spread of the virus, but the surprise was greater than expected.
Sudanese student thanking the UAE
He concluded by thanking the people of the Emirates and the leadership of the country. That proves every time its humanity, noble values ​​, and wisdom in dealing with crises in every circumstance, time and place.