Shams Dubai initiative, a national initiative aims at enhancing UAE leading in Clean Energy Projects.
–Sustainable development.
–Reducing carbon emissions.
-Promoting the use of clean and renewable energy.
In this context, the Dubai Electricity and Water Authority (DEWA) has launched the "Shams Dubai" initiative.
which allows all buildings and homeowners in Dubai to install solar energy systems and connect them to the electricity grid.
The "Shams Dubai" initiative aims to achieve several objectives, including:
Encouraging community participation in the production of clean energy.
Contributing to the achievement of Dubai Clean Energy Strategy 2050 goals and the Carbon Neutrality Strategy 2050.
Providing an opportunity for Dubai residents to convert their buildings to more sustainable buildings.
Moreover, DEWA has put in place simplified procedures for installing solar energy systems under the "Shams Dubai" initiative.
The first step in installing photovoltaic (PV) systems is for the customer.
So he can use one of the consultants or contractors approved by DEWA.
Mentioning that the contractors will study the possibility of installing a solar energy system and propose the best suitable solutions.
 The PV consultant or contractor is surely responsible for obtaining the necessary approvals from DEWA.
Furthermore, the approvals include:
-No objection certificate for installing the solar energy system and connecting it to DEWA's grid.
-Approval of the design of the solar energy system, thus meeting all technical requirements.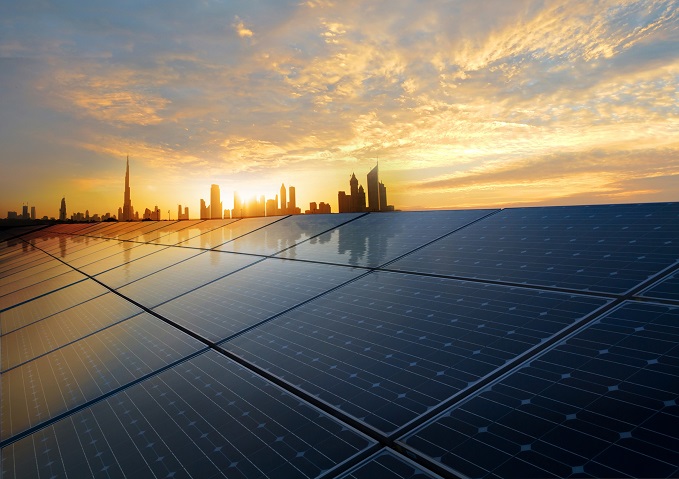 Importance of the "Shams Dubai" initiative
In fact, "Shams Dubai" initiative is an important step towards achieving the country's goals in the field of clean and renewable energy.
Due to the fact that the initiative helps to enhance the participation of Dubai residents in the production of clean energy.
Which helps to reduce carbon emissions and improve environmental quality.
The initiative also contributes to enhancing Dubai's position as a global hub for clean energy and the green economy.
In case you need additional details about the "Shams Dubai" initiative, you can read more details in below:
The initiative was launched in 2014.
As of 2023, more than 10,000 homes and buildings in Dubai have installed solar energy systems under the initiative.
The initiative has helped to reduce carbon emissions by more than 100,000 tonnes.
The initiative is also expected to help Dubai achieve its goal of 100% clean energy by 2050.
Read More:
Emirates Mars Mission released data batch No, 08.
COP28 Will Start in the UAE Within 100 Days.
UAE Year Of Sustainability Celebrated with Large Flower Carpet