UAE Year Of Sustainability Celebrated with 250-square-meter flower carpet created by a group of healthcare workers in Abu Dhabi.
1,000 workers at Burjeel Medical City made the carpet within 15 hours.
Moreover, the huge flower carpet marked the United Arab Emirates' Year of Sustainability and the upcoming COP28 climate change conference.
Also, it weighs 750 kilograms and is the largest flower carpet in the UAE to focus on sustainability.
The flower carpet by healthcare workers reflects the United Nations' 17 Sustainable Development Goals.
Workers at Burjeel Medical City designed the carpet to reflect the United Nations' 17 Sustainable Development Goals.
Furthermore, it features a variety of colorful flowers.
The flowers are carefully arranged to highlight the goals, such as, No poverty, Zero hunger and Good health and well-being.
the following picture shows the United Nations' 17 Sustainable Development Goals.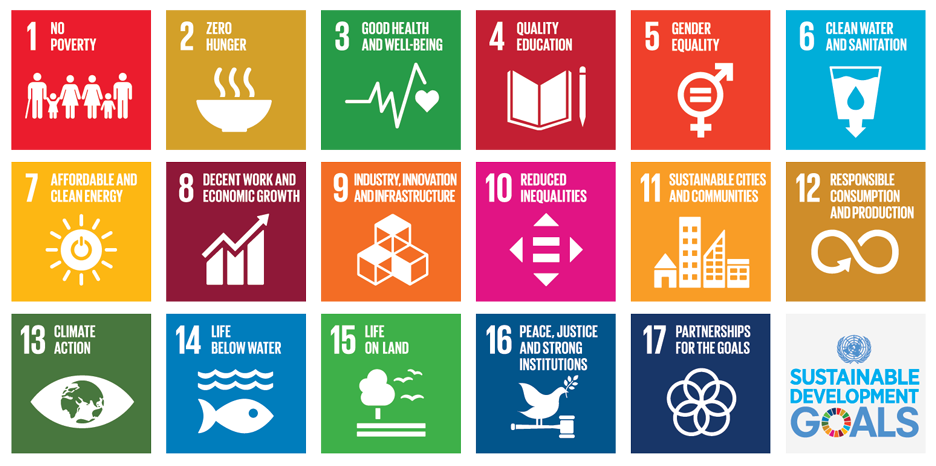 During the carpet's construction, the healthcare workers, who represent 30 nationalities, performed traditional songs and dances.
John Sunil, CEO of Burjeel Holding, said:
"The carpet helps to promote sustainable development goals to people of all nationalities"
In conclusion, the flower carpet is a creative and inspiring way to raise awareness of sustainable development goals.
In fact healthcare workers from 30 nationalities making the carpet is a testament to the UAE's commitment to diversity and inclusion.
The carpet is a fitting tribute to the UAE's Year of Sustainability.
COP28, the largest global event in the field of climate action, will start within 100 days in the UAE.
Minister of Climate Change and Environment Maryam bint Mohammed Al Muhairi has confirmed that the UAE is fully prepared to host COP28 in November.
In cooperation with all partners and relevant parties, to highlight its pioneering role in promoting climate action globally.
And also contributing to protect nature and planet Earth and creating a better future for future generations.
The past period has witnessed many steps that highlight the UAE's determination to achieve its climate pledges.
While the most prominent of which was updating our nationally determined contributions.
Along with the support of the wise leadership
, the UAE will participate in the Conference of Parties armed with a development model.
Which puts sustainability at the top of its priorities and enhances its leadership and position in this vital field.
Read More:
Climate Finance: A Major Focus of COP28 Summit in Dubai.
Sustainable Human Heritage – The Craft of  Sadou.
Green Jobs Create Sustainable Future For Next Generations.
Eco-Friendly Apps to Support Sustainable Environment in the UAE.