Dubai is a city of stunning natural beauty and towering skyscrapers.
Looking to the future and positioning itself as a leader in the field of cryptocurrency and blockchain.
CryptoPolitan chose Dubai to be the capital of cryptocurrency and blockchain.
In a lengthy report, the website CryptoPolitan outlined the comprehensive guide that will put it among the top cities and centers in the world.
And also it is making it the capital of cryptocurrency and blockchain.
Dubai's rise in the cryptocurrency field is due to the direct involvement of its government.
In 2016, the government of Dubai unveiled an ambitious plan known as the Dubai Blockchain Strategy.
This plan aims to harness the potential of blockchain technology.
In order to build a more efficient, seamless, secure, and impactful urban experience.
Dubai Government Ambition embodied by strong institutions.
In fact, Dubai government aims to become the first government in the world to operate on blockchain technology and to guide the future economy.
By adopting this technology, it can save around 5.5 billion dirhams annually to process documents.
A sum equivalent to the value of a tower like Burj Khalifa every year.
Furthermore, the emirate has strengthened its reputation as a global financial center with a keen eye on the future.
Since, the city's regulatory and economic infrastructure is perfectly suited to support the thriving cryptocurrency industry.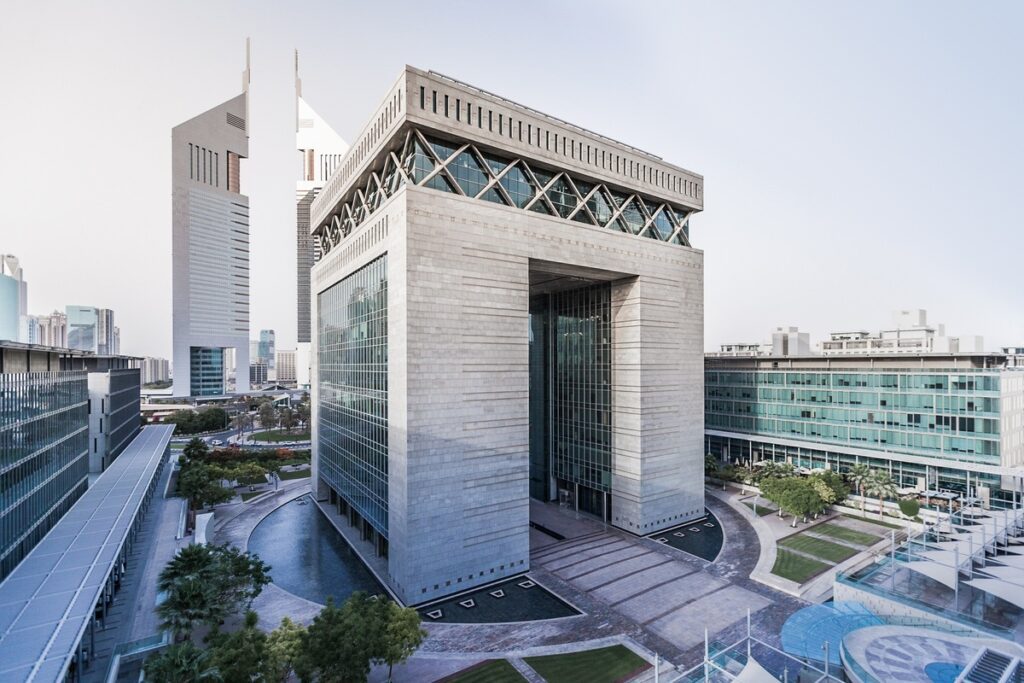 Dubai International Financial Centre.
Dubai International Financial Centre (DIFC), was specifically created to serve as a bridge between the Eastern and Western financial markets.
The DIFC has not shied away from cryptocurrencies.
DIFC provides a welcoming environment for cryptocurrency companies.
It is also striking a balance between the need for innovation and stringent compliance requirements.
Moreover, DIFC hosts FinTech Hive, the first accelerator program of its kind in the region.
To support the next generation of financial solutions.
In addition, it focuses on cutting-edge fintech startups, many of which are venturing into blockchain technologies and cryptocurrencies.
Tax climate
Dubai's appeal as a hub for cryptocurrency projects goes beyond being a technology-friendly city with favorable regulatory frameworks.
It is also a tax haven that is hard to ignore.

Starting any business in Dubai has the added advantage of not having corporate taxes.
An irresistible incentive for emerging cryptocurrency companies and established institutions.

Also, residents enjoy a tax-free policy on all forms of income.
Whether earned within the city or from international projects.
Which has made the emirate a haven for cryptocurrency traders and private investors.
In addition to that, companies located in Dubai's free economic zones do not need to disclose their business activities to local tax authorities.
However, they must comply with the accounting standards specified in their zone.

Dubai Multi Commodity Centre (DMCC).
Dubai Multi Commodity Centre (DMCC), one of the leading global trading centers in the emirate.
It was originally established to trade in global commodities such as precious metals and gemstones.
Since then, the DMCC has branched out into the digital asset sector.
Also, DMMC has issued a specialized cryptocurrency license.
Which allows companies to legally manage digital assets.
DMCC is also collaborating with technology and finance leaders to create efficient and transparent cryptocurrency trading platforms.
Cryptocurrency landscape
As global fascination with cryptocurrency grows.
The cryptocurrency landscapes in Dubai and Miami differ significantly, each offering its own unique experience.
When it comes to the general vibe, Dubai exudes institutional chic.
Unlike the casual atmosphere in Silicon Valley or the bohemian aura in Berlin, Dubai is all business.
Especially with the air-conditioned indoor lifestyle that is essential during the scorching summer months.
However, the sophisticated networks in Dubai and Miami are nothing short of amazing and each is unique in its own way.
Dubai and Miami offer contrasting cryptocurrency experiences.
Miami has a relaxed and culturally rich vibe, while Dubai provides a more formal and luxurious atmosphere.
Both cities are favorite destinations for cryptocurrency enthusiasts, and they have a variety of reasons that are equally compelling.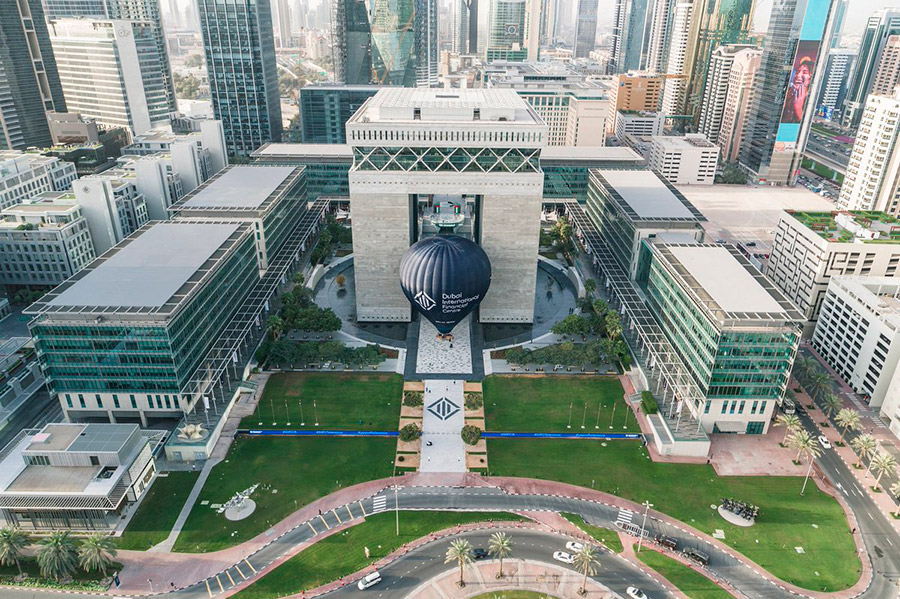 Future outlook
Dubai is betting on the future to become a leader in blockchain technology through its ambitious Blockchain Strategy.
This plan aims to transform the government into a blockchain-based system.
Which opens up the potential for enormous economic value.
Equivalent to the value of one Burj Khalifa annually, through streamlining document processing.
While Dubai differs from other cryptocurrency-friendly places like Miami, it is distinguished by its distinctive business atmosphere.
Which is matched by unparalleled luxury and an expanding world of technological innovation.
Read More:
Dubai Destinations Ended 2023 Summer Season Successfully
"Dubai a Global Travel Hub" As Per Economic Times
Abu Dhabi Safe and Calm Tourist Attraction.
Pioneering Efforts of the UAE In Renewable Energy For 15 Years.