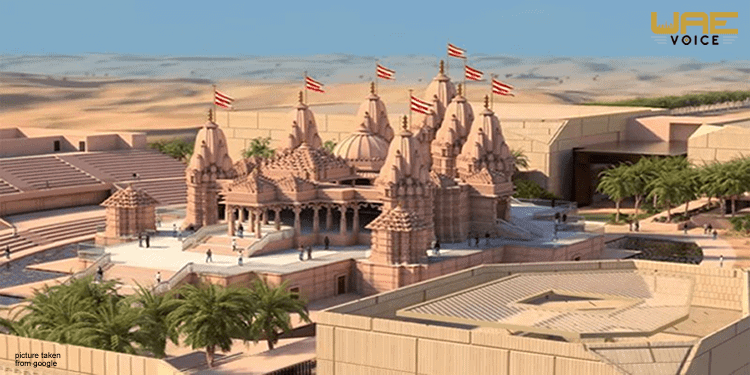 Abu Dhabi celebrates Janmashtami festival' over 3,000 Indians attend event
More than 3,000 Indians who live in Abu Dhabi gathered upon the Abu Dhabi BAPS temple site on Friday night to celebrate Janmashtami, the Hindu festival.
Indian Prime Minister NarendraModi also arrived UAE on this a two-day visit on Friday night but there is no confirmation from the event organisers about his presence in the event.
Indian Consul General Vipul and businessman BR Shetty, the founder and chairman of NMC Healthcare and UAE Exchange, were also in attendance.
The event, which began with several musical bhajans (devotional songs) in praise of Krishna sung by sadhus (holy men) from BAPS organisation (BochasanwasiAksharPurushottamSanstha is a Hindu religious and social organisation within the Swaminarayan branch of Hinduism).
The event ended with a Bhog or dinner dedicated to Janmashtami where thousands of people enjoyed a pure vegetarian meal.