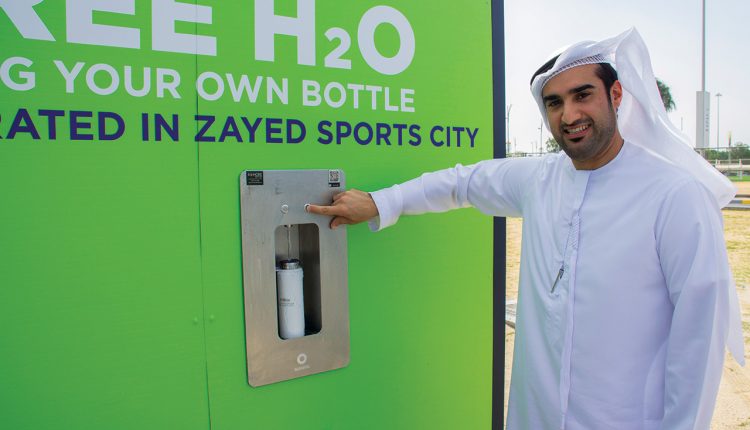 Zayed Sports City reduces plastic waste by 219 tons annually
Zayed Sports City announced the installation of stations for refilling pure water free of charge throughout the city, in cooperation with the state-based company, "No More Bottles", which is based in the country, thus contributing to the reduction of plastic waste resulting from single-use bottles by about 219 tons per year.
Zayed Sports City initiative
The 15 new stations, which can be operated without using hands, allow the reusable visitor bottles to be filled with cold water, or at room temperature, which has been refined and treated, to ensure that they are free of contaminants, according to the highest standards of purity, in order to reduce the extreme impact of plastic waste in Environment and people, especially with the need for athletes to one litre of water per exercise hour.
Plastic waste reduction
It is noteworthy that this initiative not only contributes to reducing the percentage of plastic waste but also limits the micro-particles of plastic that the human body absorbs when drinking bottled water from plastic bottles. Within each station, the system removes 97% of pollutants, including toxic metals, drug residues, microorganisms, and other harmful substances and particles, such as microplastics, to distribute the water, so that it is purer than most commercial water brands, local and imported.
Zayed Sports City positive impact on society
In this regard, Saif Al Muhairbi, President of Zayed Sports City, said: "Zayed Sports City is working on a permanent basis to leave a positive impact on society. Providing clean water for free for athletes, while reducing the negative impact of single-use plastics on the environment, is a step in this framework and in the interest of everyone. Thanks to our partnership with No More Bottles, we are pleased to contribute to enhancing the health of individuals and society in the United Arab Emirates."
Zayed Sports City enhancing water quality
For his part, Sandy Muirhead, spokesperson for No More Bottles, said: "The aim to support Zayed Sports City, to contribute to addressing the risks posed by single-use plastics, and we are proud of our ability to provide outstanding solutions aimed at enhancing water quality in homes or Place of work or recreational facilities".