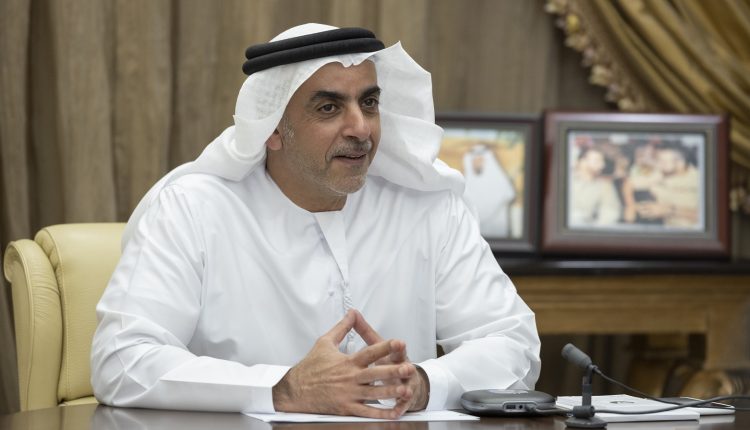 Virtual Meeting between Saif bin Zayed and the Israeli Minister
On Wednesday, a virtual meeting was going via zoom between H.H. General Sheikh Saif bin Zayed Al Nahyan, Deputy Prime Minister and Minister of the Interior, and his Israeli counterpart, Minister of Public Security Amir Ohana In order to intensify relations between the two countries and to trigger the Abraham Accord.
A Virtual Meeting for Real Collaboration
Sheikh Saif and Ohana discussed collaborative ventures, technical breakthrough projects and programs to tackle transnational violence. As well as other civil defense development projects in their discussion.
Both parties emphasized the importance of supporting the economic and tourism industries of their respective countries by establishing shared protection and safety facilities for their respective populations.
In anticipation for a possible start, the two sides decided to form a joint committee to collaborate on the details of the initiatives and services.
Earlier collaborations & reactions
Last month, for the first official visit since the two countries negotiated a peace deal, a senior delegation from the United Arab Emirates landed in Israel. A series of bilateral agreements got the approval, including a visa waiver deal.
Benjamin Netanyahu, the very pleased Israeli Prime Minister, greeted the UAE delegation, claiming, "We are making history today."
"The excitement among our people for this peace agreement is immense. It's real, it's large, it's intense, and it represents the potential realized today," Netanyahu stated.
One of the agreements specifies that visas are not a requirement for Israelis to visit the UAE. The Emiratis can also access Israel freely. The Israeli tourism industry, which has been having difficulties due to COVID-19, expects the visits of 250,000 Emiratis a year. Direct flights are scheduled to begin by January. There are also several Israeli travel operators selling trips to Abu Dhabi and Dubai.
A three-billion dollar trilateral fund was also moving between Israel, the UAE and the US to promote investment.