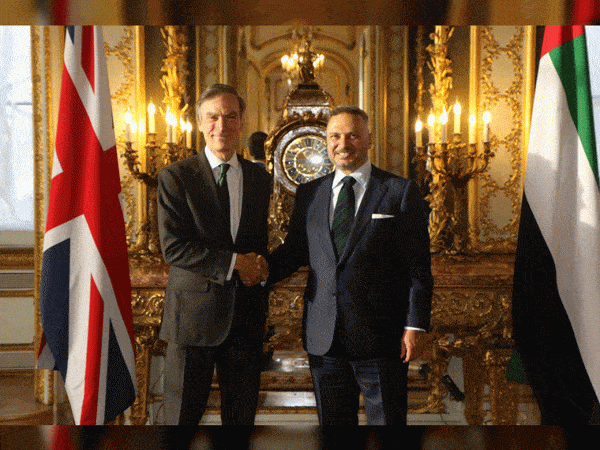 UK minister of State, Dr Andrew Morrison and Dr Gargash had met in London today, as part of 19th UAE-UK Taskforce.
Meeting was an opportunity for other Minsters to attend the meeting, which included officials from the Ministries of Foreign Affairs and International Cooperation, Justice, Defence, Interior, and Climate Change and Environment, met with officials from the UK Foreign, Home Office, Department for International Development, Department for International Trade, and others to discuss issues of mutual interest.
Both Country Showed their strong commitment and keenness to reinforce cooperation with the UK across various fields, most notably in the areas of trade, cultural exchange, combatting illicit finance and serious crime, and defence.
Many subjects, cooperation and interests discussed such as, the effects of climate change and reviewed ways to work together to deliver a successful COP26, collaboration on women and girls' empowerment, access to education more in disadvantage area for women.
Establishing strong tie between UK and UAE START WHEN prime Minister David Cameron visited UAE in July 2010 British Prime Minister.