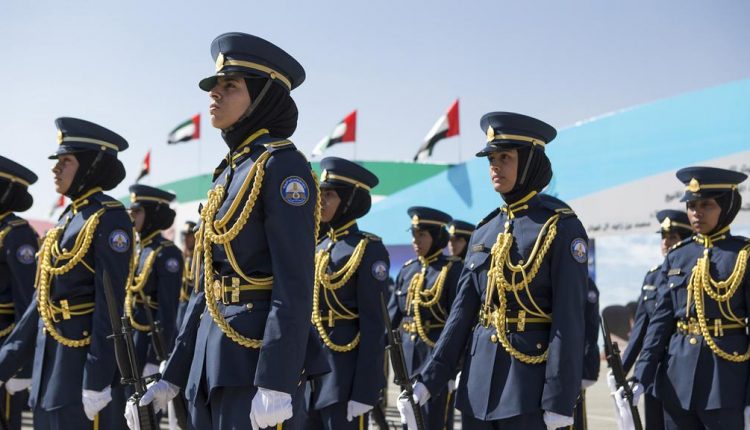 The UAE reaffirmed its commitment to empowering women and girls around the world to engage entirely, fairly and meaningfully in the annual Open Debate on Women, Peace, and Security, WPS, of the United Nations Security Council. The international community is marking the 20th anniversary of the historic Security Council resolution 1325 (2000), which established the WPS arc.
Women's role is crucial in the UAE
"The UAE said in a written statement to the Council," Over the past two decades, the WPS has played a crucial role in identifying the disproportionate impact of conflicts on women and girls, but it has contributed in particular to their identification as successful actors and the important role they play in conflict avoidance, mediation, and post-conflict recovery processes.
While it is our responsibility to protect the advances gained and to ensure that achievements are not reversed and that disparity continues to worsen, advancing the WPS agenda is a core goal for the UAE and will remain as such throughout we recently declared candidacy for an elected Security Council seat for the 2022-2023 term, with an emphasis on the complete and effective implementation of UNSC Resolution 1325 and on the full and effective implementation of UNSC Resolution 1325.
Women are part of security
The UAE noted its cooperation with the Georgetown Institute for Women, Peace, and Security, GIWPS, on a panel series on the role of women in post-conflict reconciliation and peacebuilding, underscoring the value of multilateral initiatives to ensure that women and women's problems are not sidelined. The UAE added that a UN Action Plan would be introduced along with the GIWPS, detailing particular priority steps and changes for Member States and UN agencies to implement and broaden initiatives to ensure that post-conflict operations are gender-based.
The UAE emphasized the importance of the amount of uniformed female workers and their impact on the development of lasting peace. In this regard, the UAE highlighted the Sheikha Fatima bint Mubarak Women, Peace and Security Initiative, which, in partnership with UN-Women, helped more than 300 women from Asia, Africa, and the Middle East to graduate successfully to promote their effective commitment to peacekeeping, conflict resolution and all facets of peace-building. Furthermore, the UAE stated that it aims to contribute to addressing some gaps in the reform of the gender-responsive security sector and called on the Member States to recognize and resolve the challenges faced by women peacekeepers.