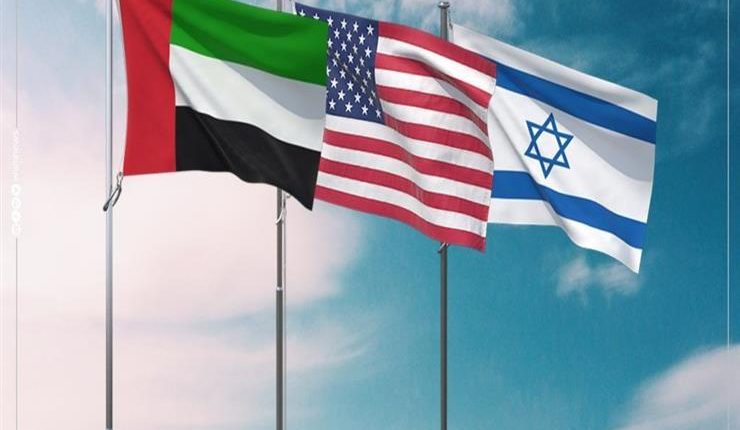 The UAE, US and Israel issue a joint tripartite statement
The UAE, the United States and Israel issued a joint tripartite statement in light of the visit of the joint US-Israeli delegation headed by Jared Kushner, senior adviser to US President Donald Trump, to the United Arab Emirates on Monday.
The joint tripartite statement between UAE, US and Israel
The delegation included Robert O'Brien, the US national security advisor, Meir Ben Shabat, advisor and head of the Israeli National Security Council, as well as a number of representatives of various sectors in Israel.
The United Arab Emirates and Israel peace agreement under American auspices on August 13, 2020, represents a strategic step towards a more stable, integrated and prosperous Middle East region in the coming period.
New resolution region's problems given by the peace agreement
The joint tripartite statement:
The peace agreement provides new thinking on addressing the region's problems and challenges, with a focus on practical steps that have tangible results that will be available with the cooperation of the countries of the middle east, as it carries with it the promise of building new bridges that work to de-escalate existing conflicts and prevent new conflicts in the future, that shows how promising is the future for the countries that will also participate in a peace agreement with Israel as well.
This United Arab Emirates and Israel peace agreement come at the right time over the past decade, we have witnessed a remarkable increase in wars, destruction, displacement, and an increasing demographic shift towards young people. Therefore, if we want to meet the needs of current and future generations, we must respond effectively to all these changes.
UAE and Israel historical relations
The United Arab Emirates and Israel peace agreement launched a historic opportunity to establish normal relations between the United Arab Emirates and the State of Israel, which led to the cessation of plans for the State of Israel to annex the Palestinian territories.
The United States and the United Arab Emirates are urging the Palestinian leaders to re-engage with their Israeli counterparts in discussions aimed at achieving peace.
US President Trump participate in achieving that diplomatic achievement
The United Arab Emirates and the State of Israel wish to express their gratitude for the positive international reactions to this peace agreement by a number of governments from all over the world. We are especially grateful to US President Trump for his leadership and his administration for the decisive role in achieving this diplomatic achievement. He also strongly encourages the association of that agreement. The broad bipartisan support we received in the US Congress for this achievement.
Israel delegation expressed their hope and expect that their collective efforts in the near future will trigger a series of positive changes, both large and small, that will put them on the path to achieving security, prosperity and peace.
Source: WAM