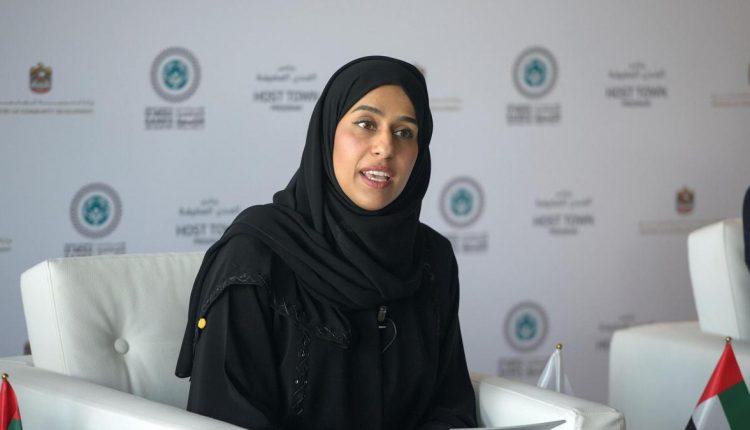 UAE advises UN Member States to protect women rights
At the Beijing+25 UN High Level Meeting, to mark the 25th anniversary of the Fourth World Conference on Women, the UAE called on UN Member States to fulfil their commitments to support and protect the basic freedoms women rights.
Hessa Essa Buhumaid, Minister of Community Development, said in her virtual address to the UN General Assembly, "We embraced the Beijing Declaration and Framework for Action 25 years ago, and at this significant moment, we have to focus on the successes that have been made, as well as the current inequalities and obstacles, such as sexism and abuse against women and girls."
UAE ensures Women Rights
The United Arab Emirates has claimed since the foundation of our country that the complete inclusion of women as equal partners is crucial to fulfilling the 2030 Roadmap for Sustainable Growth.
Minister Buhumaid emphasised that combating sexism and injustice requires economic growth , stability, prosperity, and greater resilience. In this regard, she highlighted the greater need to devote sufficient resources to eradicate all types of prejudice towards women.
She also emphasised that it is important that women be economically mobilised to guarantee their equal representation in community growth.
In addition, Buhumaid described the most recent steps by the UAE to promote the role of women and ensure their full inclusion in the UAE. She noted that the UAE passed a law in 2018 ensuring fair pay for equal jobs, and that women and girls are shielded from domestic abuse by the 2019 Family Security Legislation. She emphasised the significant role played by Emirati women in the UAE via their political engagement, where women now occupy 50 per cent of the seats in the Federal National Council, the legislative body of the UAE.
The UAE Minister also stated that women also make up 80% of the scientists on the Emirates Mars Mission, which became the first Arab interplanetary mission to make history earlier this year.
The meeting was organised by the UN General Assembly to mark the 25th anniversary of the implementation of the Beijing Declaration and Forum for Reform, the world's most ambitious plan for gender equality and women's rights to date. The focus of the meeting was on practical steps, strategies and promises to step up the achievement of gender equity and empowerment of both women and girls by 2030.