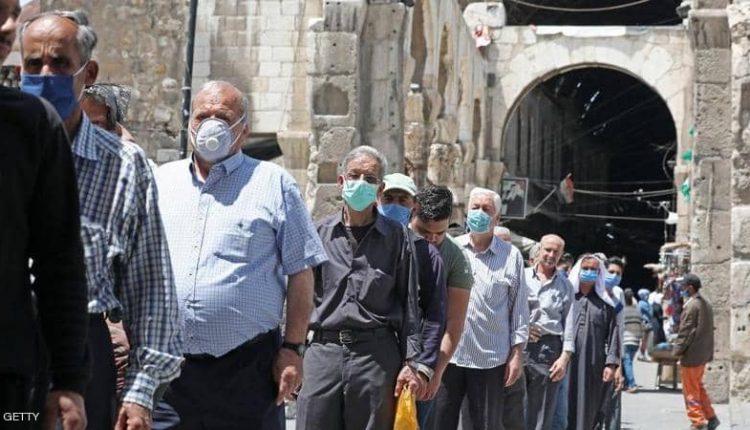 UAE confirms its support to the Syria against corona
The United Arab Emirates has renewed its commitment to the continuous support of Syria in all its crises, especially in light of what is currently facing health threats resulting from the pandemic of COVID-19, by strengthening the efforts of medical workers who suffer from a lack of equipment and capabilities and exposing the lives of workers in the sector to occupational and security risks.
The UAE supports the Future of Syria and the Region
This came during the participation of the Minister of State for International Cooperation Affairs, Rim Al Hashemi, in the Fourth Brussels Conference on "Supporting the Future of Syria and the Region" through visual communication technology, organized by the European Commission on Humanitarian Aid and the Department of Civil Protection, and the United Nations in the presence of representatives of countries and international and civil organizations.
UAE's appreciation of the European Commission's commitment
During her speech, Al Hashemi expressed the UAE's appreciation of the European Commission's commitment to resolving the humanitarian crisis in the region and its vision of it and its appreciation in particular of its level of response to the Syrian crisis.
Reem Al Hashemi stressed that the UAE is currently concerned after ten years of conflict and long-suffering in Syria, adding that since the beginning of the Syrian crisis, the UAE has been a forerunner to support and stand by the Syrian people.
She explained that since 2012, emergency humanitarian and development assistance has been provided to Syrian refugees in Jordan, Lebanon, Iraq, and Greece worth more than $ 1 billion, as well as for those who have been internally displaced.
Al-Hashemi indicated that this assistance included providing medical care, establishing field hospitals and refugee camps such as "Marijab Al-Fahud", an Emirati-Jordanian camp to preserve livelihoods and provide various protection and social services, at a cost of $ 30 million.
The UAE international cooperation to support Syria
The UAE, in cooperation with the United States and Germany, has also established a trust fund for the recovery of Syria.
Al-Hashemi concluded her speech by emphasizing that the UAE believes deeply that there can only be a political solution to the current Syrian crisis, and the importance of providing full support to the United Nations efforts in this regard.
The conference "Supporting the Future of Syria and the Region" seeks to mobilize donors to pledge more humanitarian and development aid, supporting the stability of the Syrian people inside his country and in neighbouring countries, in light of the presence of more than 6 million displaced people outside the country and eleven million others in need of humanitarian assistance in various parts of Syria.