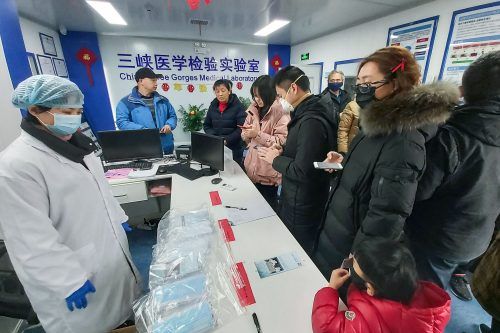 UAE Support China to Fight Coronavirus
The Crown Prince of Abu Dhabi His Sheikh Mohamed Al Nahyan, on Sunday tweeted that the UAE was carefully observing the coronavirus situation in China and was ready to support and extend all support.
UAE also said that they are watching and monitoring the Chinese government's efforts to contain the spread of the coronavirus. Besides providing moral support to overcome this emergency. Sheikh Mohamed also tweeted and stated we are ready for any support to eradicate this crisis and also a further investigation into this coronavirus.

The good news earlier today, which the UAE health minister announced that no case of coronavirus infection had been found in the UAE and UAE free from Coronavirus, also added that all essential protections have been taken to shield the country from the disease.
The latest report said that 56 people have died and the number increasing and nearly 2,000 infected in China since the coronavirus outbreak.