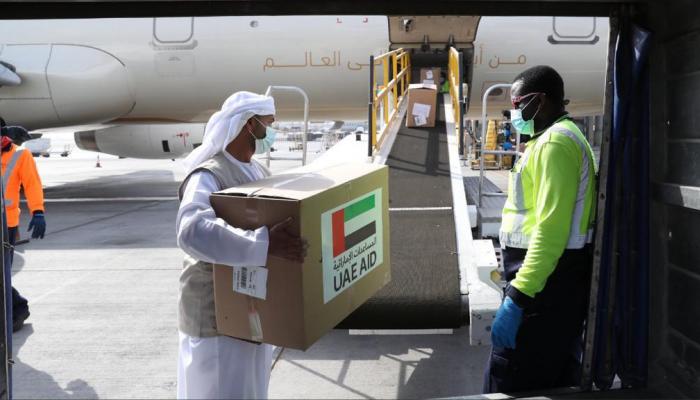 UAE sends aid plane to Cuba to support it in fighting Corona
The United Arab Emirates today sent an aid plane containing 8 tons of medical supplies to Cuba, to support it in curbing the spread of the Coronavirus (Covid-19), which will benefit 8 thousand health care workers to enhance their efforts to contain the spread of the virus.
UAE's assistance to Cuba during Coronavirus pandemic
His Excellency Badr Abdullah Saeed Al Matroushi, the country's ambassador to the Republic of Cuba said: "The UAE and Cuba have established strong relations in recent years, and this assistance comes within the framework of cooperation between the two countries in overcoming the crisis (Covid-19) to demonstrate the country's leadership's solidarity with Cuba through its support for workers On the front lines who work with dedication to fighting the virus. "
It is worth noting that the UAE's assistance to Cuba during the past five years amounted to more than 47 million dirhams.
To date, the UAE has provided more than 708 tons of aid to more than 62 countries, benefiting about 708 thousand medical professionals.
Cuba is struggling to get food supplies in Corona's time
Cuba essentially suffers from food shortages before Covid-19, but the emerging Coronavirus crisis has made putting food on the dinner table a real dilemma, with supply chains in disarray.
Yadira writes a message to a group on the "WhatsApp" application titled "Havana Store" informing its members of the arrival of a shipment of chicken.
"We wake up early in the morning, and like ants, we go home before 6:00 pm," said retired Angela Martinez, in compliance with measures taken to curb the spread of the virus.
This 55-year-old woman puts a mask on when she shopping after these face covers have become mandatory in public places.
Cuba has so far recorded more than 1,200 cases of coronavirus and 43 deaths. Schools and borders were closed, and all public transportation stopped working. Most people were also asked to work from home.