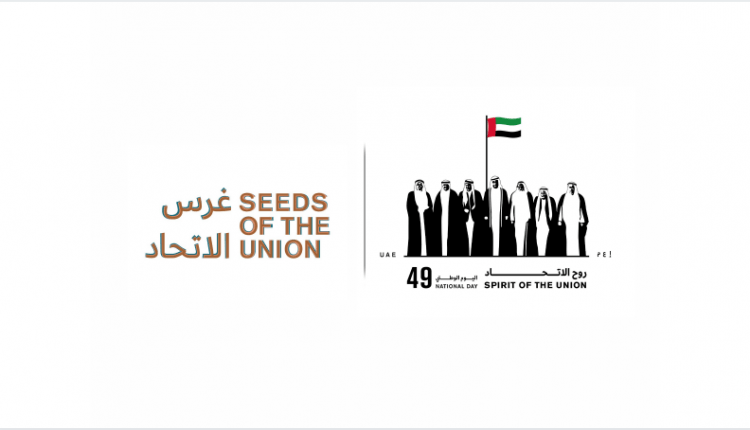 The 'Seeds of the Union' official 49th UAE National Day show will be soon
The Organizing Committee of the Official 49th National Day Celebration today announced the first specifics of a dramatic live production to mark the 49th UAE National Day on December 2. The dazzling exhibition, called Seeds of the Union, will take the shape of a floating sculpture framed by the sea and illuminated by interactive graphics illustrating themes inspired by the past and values of the UAE.
The film, staged in Abu Dhabi, will be televised live to millions of viewers in the UAE and beyond, meaning that people will come together to enjoy the safety of their homes.
One of hope and prosperity is the overriding theme of the live performance. Honoring the vibrant history and heritage of the region, it looks forward to a vivid future in which we also stay faithful to our ideals.
The annual anniversary of the creation of the UAE on December 2, 1971, is National Day. It is an occasion to celebrate 49 years of unity between the seven emirates. Also to embrace the spirit and ideals of the region.
As the official annual celebration of the UAE, National Day takes together the multitude of nationalities to celebrate inclusiveness and diversity in a united way.
Seeds of the Union : To create beauty
The Organizing Committee is working to create a memorable live event that will catch the imagination of the country, ensure public safety during the pandemic of COVID-19, and ignite celebrations for the Golden Jubilee of the 50th UAE National Day.
The Committee meets the highest level of health and safety, in accordance with the UAE's precautionary and protective policies. This is to ensure that everybody concerned is safe. This also provides a testing strategy for COVID-19 for all teams and cast members included in the show. It also respects the decision to prioritize TV programming rather than live audience attendance.
A live multimedia extravaganza also follows themes focused on the ideals of the UAE and goals for the future. The country can watch on television and online. A touching homage will be given to the Founding Fathers of the UAE. Its long-term mission of peace and unity has contributed to the formal union of the UAE.
A team of Emiratis and creative director Es Devlin produced the work, renowned for making large-scale performative sculptures and landscapes. They combine music, language and light. She planned the London 2012 Summer Olympics closing ceremony. She also planned the Rio 2016 Summer Olympics opening ceremony, and the UK Pavilion at Expo 2020 Dubai.
It's going to be one of the most exciting productions in the UAE. Further specifics of the show's material will be live soon.