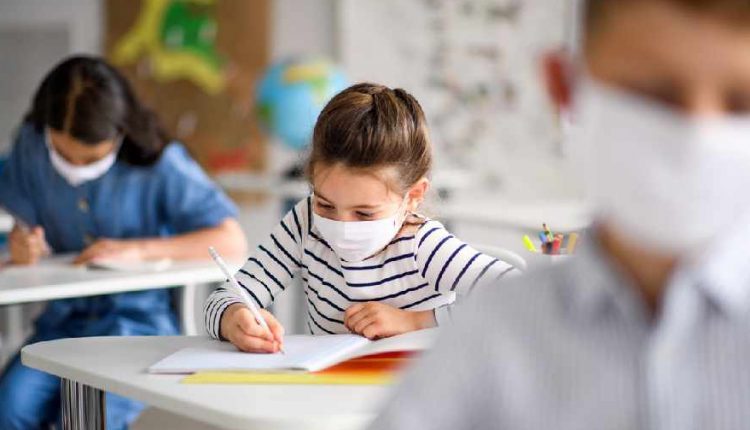 UAE schools reopen tomorrow: on-campus, distance learning, or a combination of both?
After a three-week winter break that ends today, schools in the UAE are busy planning 'welcome back' events for students who want to return to campus on Sunday, December 3. For the first two weeks, some schools will introduce obligatory two weeks of distance learning, while others will reopen as normal with stringent protection precautions in place by Covid-19.
Distance learning will be the dominant for the next weeks
Dubai: The majority of schools in Dubai look forward to bringing most of their students back to campus.

Abu Dhabi: In the first two weeks, all public and private schools will provide distance learning.

Sharjah: The style of education may be determined by the parents of students. For their wards, they may choose in-person, hybrid or remote schooling. The tilt, though, is towards education online.

Public schools: They will provide distance learning for two weeks.
The principals of schools in Dubai said they are able to give most of their students in-person courses.
Gulf Model School Principal Annie Mathew said the following. "Our older students have already returned to school and we're getting them ready for board exams". The choice of either onsite or remote learning can be exercised by other parents. But we are ready to have anybody who wants to physically attend classes.
"We have scheduled age-appropriate 'welcome back' activities for the younger students and will strengthen the (Covid) security measures to be taken to stay safe and healthy."
Kid's safety is the priority
Many school heads said that most parents choose to attend physical school for their kids.
GEMS Our Own Indian School's Lalitha Suresh said: "Our parents are now quite eager to send their school wards for in-person learning." Some are very willing to take their children to in-person classes, as they want their children to attend on-site lessons for the academic (Indian curriculum) session for at least the last few months.
"The Sharjah Private Education Authority has said that all returning students and teachers from overseas shall undergo a two-week home quarantine". Pramod Mahajan, director-principal of Sharjah Indian School said . For the remainder of our pupils, we thus expect a continuity of online instruction.
We are more than willing to have them if students who have not travelled over the break want to return to school physically. Otherwise, we will follow the model of distance learning.'