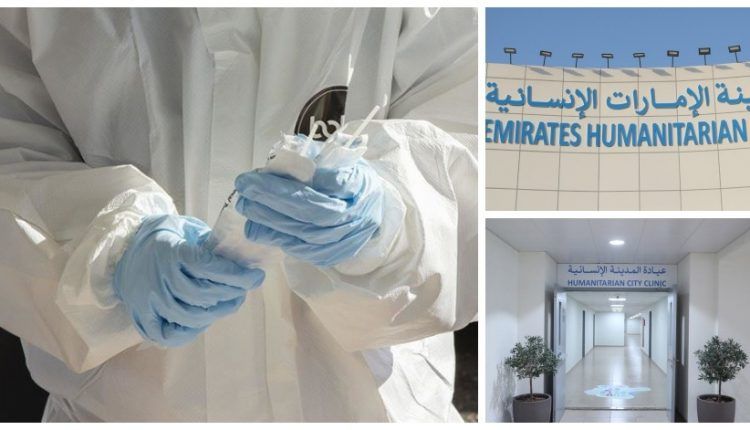 UAE recent efforts and initiatives to comfort coronavirus
Those who have travelled to a country with a significant level of infections and exhibiting symptoms of Coronavirus such as fever, dry coughing, and tiredness. They asked to seek medical advice from the nearest hospital or health centre. People with symptoms and travel history are eligible to be tested for COVID-19.
UAE recent efforts against coronavirus
The UAE has the best medical infrastructure in the world
 The Emirates Humanitarian City equipped with state of the art equipment. In order to provide the highest levels of medical care. A purpose-built preventive health centre set up to receive patients under the 14-day quarantine.
The Dubai Healthcare City Authority prepared and ready to provide the highest standard of care if levels of Coronavirus patients become critical.
Businessmen show kindness in the crisis
Abdul Rahim Al Zarooni, of the Al Zarooni Group, has dedicated a donation of DH10 million to UAE healthcare resources. The donation aims to ensure that medical supplies and resources fully stocked during this period.
Khalaf Al Habtoor, of the Al Habtoor Group, dedicated a gift of 50 ambulances and a medical centre equipped to deal with quarantined patients.
Closing recreational facilities to reduce crowds
Public facilities across the UAE shut down for the time being in order to prevent gatherings of people from passing the virus around.
Businesses that attract large numbers of customers such as cinemas, theme parks and fitness centres ordered to suspend services until the end of the month.
Travel cuts aim to isolate the virus
Citizens of Gulf Cooperation Council states had their entry into the UAE suspended. Until pre-screening measures for COVID-19 are able to be put into place.
With air travel being a key factor in Coronavirus transmission. It comes as no surprise that Emirates elected to suspend the majority of their passenger flights until further notice. Flights carrying cargo won't affect.
Social distancing will save lives
The Ministry of Foreign Affairs and International Cooperation is urging the general public to listen to precautions advised by health authorities.
Social distancing and self-isolation are effective tactics in reducing the transmission of Coronavirus. By reducing person to person contact the virus is not able to transmit to new hosts. Those that choose to isolate not only protect themselves from the risk of infection. But also protect others from becoming infected should they be carrying the virus.