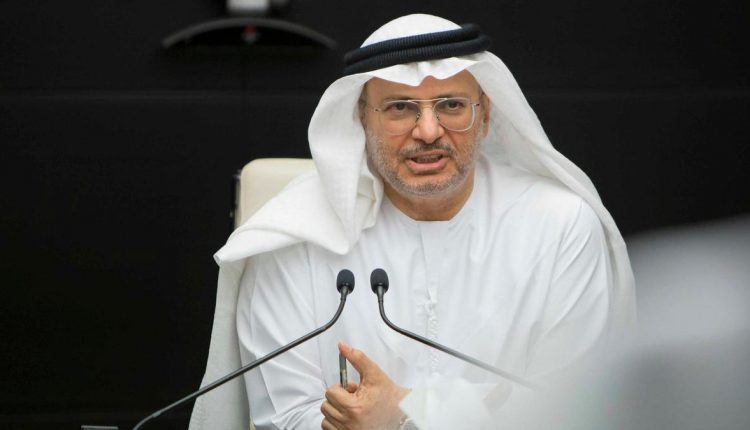 UAE reaffirms its support for the Berlin Conference outcomes
Dr. Anwar bin Mohammed Gargash, Minister of State for Foreign Affairs, reaffirmed the UAE's support for UN resolutions on Libya and the call by the world organization for Libyan parties to enter the reconciliation, to end the violence, and to commit themselves to international negotiated settlement efforts. These were the outcomes of the Berlin Conference.
Berlin Conference outcomes
This came as, on the sidelines of the 75th session of the United Nations General Assembly, the UAE Minister took part in a ministerial conference on Libya. The conference was attended by foreign ministers and senior officials from the Member States and international organizations participating in the Berlin process and from neighboring Libyan countries.
Speaking at the meeting held through video technology, Gargash renewed the dedication of the UAE to the conclusions of the January 2020 Berlin Conference on Libya and the Cairo Declaration on the same subject. He expressed hope with regard to recent developments in Libya, which he described as promising, noting the importance of the continuation of the dialogue between the parties to the conflict.
Gargash also emphasized the importance of the role played by the UN in maintaining a constructive dialogue aimed at achieving a permanent and peaceful settlement. He also emphasized the progress of and findings of the Libyan Dialogue conducted in the Egyptian resort city of Hurghada.
The Minister expressed alarm at the complicated situation in Libya and the delay in finding a diplomatic settlement in such a way that, he said, the regional situation and, in particular, the Eastern Mediterranean region will be adversely represented, in the shadow of continuing foreign intervention and increased presence of foreign mercenaries on Libyan soil, as well as the claims and interests of the countries concerned.
The Minister of the United Arab Emirates emphasised the need for global synergies to encourage all Libyan parties to double their efforts to bring an end to the fighting in Libya and to expel mercenaries from the region, while addressing the role of militant and terrorist groups in achieving viable solutions to the crisis.
Concluding, Gargash reiterated the UAE's continuous support for a political solution that ensures the territorial integrity and stability of Libya.