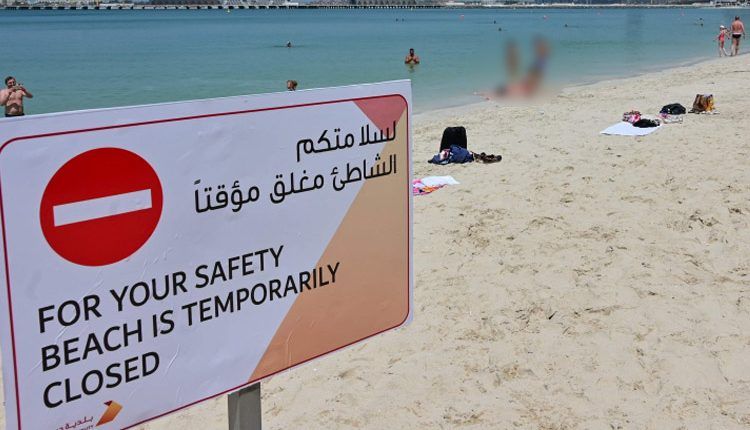 UAE Preventative Measures Extended for 2 more weeks
In response to the deadly Coronavirus (COVID-19) that is currently sweeping the globe, The UAE will be shutting down parks, beaches, cinemas, pools, and gyms for a two week period.
These new rules come directly from the Supreme Council for National Security.
UAE temporarily shuts public places
Coronavirus is incredibly infectious and reducing public gatherings is one of the most effective ways to reduce the spread of the virus. Cutting the spread of the virus is key to ensuring that the United Arab Emirates does not reach an epidemic level of cases.
Restaurants remain open for the time being
Even though public spaces closed to prevent Coronavirus spreading, restaurants will be allowed to continue trading for the time being. Restaurants will subject to new regulations requiring diners to be seated a minimum of two meters away from each other and no more than 20% of the customers allowed inside under normal capacity.
Takeout and delivery establishments will allow continuing operating. However, all restaurants offering these services will be subject to review during this period.
The UAE is keen to ensure that the Coronavirus does not spread as it has done across Europe. In addition, it is taking strict measures to ensure the safety of its citizens and residents.
COVID-19 claims its first victims in the UAE
Friday marked the report of the first two deaths caused by COVID-19 in the UAE. The two unfortunate victims of the virus were both male, an Arab aged 78 and an Asian aged 58.
Dubai takes preventative measures
The City of Dubai is taking aggressive action against the arrival of Coronavirus on UAE soil, local authorities have begun an 11-day campaign to disinfect and cleanse the city streets in case of infection.
These preemptive measures aim to guarantee the safety of citizens and residents. In order to ensure that the Coronavirus has no place in the UAE.