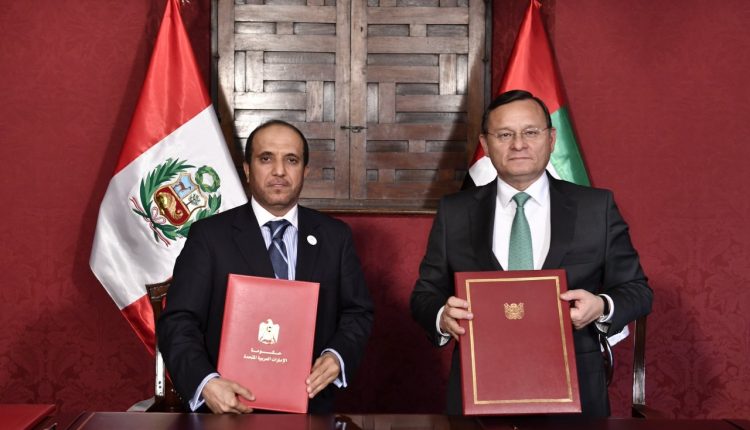 For UAE people travelling to Peru, visa-free access
MOFAIC, the Ministry of Foreign Affairs and International Cooperation, has announced that UAE citizens holding diplomatic, special and mission passports can now fly to the Republic of Peru without pre-entry visas and for stays of up to 90 days per visit.
It's an open way to Peru from now on
For stays of up to 90 days over 180 days, Emiratis carrying regular passports can fly visa-free to Peru. The decision also came into practice today on the 8th of November 2020.
In its announcement, MoFAIC claimed that Emiratis will be required to obey the precautionary and protective measures in effect in Peru to fly to the Republic of Peru and to submit a negative PCR test result of no more than 72 hours after entering the Peruvian territory. Emirati travelers must also fill in the form of the Peruvian Minister of Health. The form is certifying that they are in good health by means of the connection.
It also said https:/e-notificacion.migraciones.gob.pe / dj-salud/ and a 14-day quarantine upon arrival in Peru. Adding that tourism entry to Peru is officially on hold.
Khalid Abdullah Belhoul, Under-Secretary of the Ministry of Foreign Affairs and International Cooperation of the United Arab Emirates, said the agreement represents the close links between the United Arab Emirates and the Republic of Peru, built on mutual understanding and appreciation and a commitment to strengthen bilateral relations, to represent the expectations and visions of the two countries' leadership and to fulfill shared objectives.
Belhoul added that this move was part of the diplomatic and consular MOFAIC efforts. The efforts aimed at improving the global presence of the UAE. He emphasized that one of the strategic priorities of the Ministry is to provide distinguished consular services. This is to ensure the happiness of Emiratis, in compliance with the Wise Leadership Guidance. Also to provide UAE citizens around the world with all means of care and happiness.