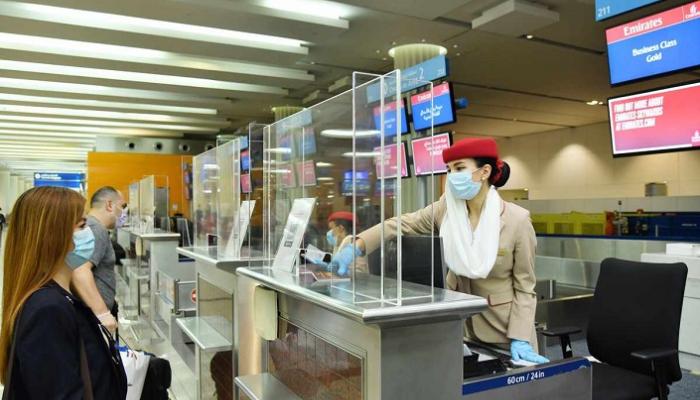 UAE obliges all travellers coming to conduct a PCR examination
The United Arab Emirates has announced that it is mandatory to conduct a COVID-19 PCR examination on all arrivals through the country's airports citizens, residents, tourists and transit passengers", regardless of the country they come from.
UAE obliges COVID-19 PCR examination
The UAE government decided that this decision will be applied for pre-examination before coming to the country from the beginning of August 1, as a maximum, without prejudice to the previously announced mandatory PCR examination procedures upon arriving at the UAE airports.
The National Authority for Emergency and Crisis and Disaster Management and the UAE Ministry of Foreign Affairs and International Cooperation affirmed that all departures through the airports of the Emirates of the European Union and Britain and countries that require a COVID-19 PCR examination must perform the pre-examination before boarding the plane.
This comes in light of the efforts made to maintain the health and safety of citizens and residents and to limit the spread of the new Coronavirus.
Children PCR examination
They also affirmed that children under 12 years of age and children with severe and moderate disabilities are exempt from a laboratory examination that is valid for 96 hours from the date of the PCR examination.
The National Authority for Emergency, Crisis and Disaster Management and the UAE Ministry of Foreign Affairs and International Cooperation affirmed the necessity of applying these requirements to all national and operating lines in the UAE.
On July 3, the UAE announced the opening of travel for citizens and residents in accordance with the requirements, preventive measures and health precautions in force in the country's airports to meet "COVID-19", as well as the requirements of destination countries.
The travel decision is also related to the destinations that Emirati carriers travel to, as well as other carriers while adhering to the preventive measures required by the competent health authorities in the Emirates when returning.
UAE obligatory health criteria
Travel in the Emirates is available to citizens and residents of the destinations that national carriers travel to and other carriers according to a classification based on a methodology followed in the distribution of countries based on several health criteria.
Also, the health protocols in force in travel are applied according to the Emirates airports under the current conditions.
The health protocols depend on a number of major axes, such as public health, required checks from destination countries and upon return, as well as quarantine, and self-monitoring of the health of the traveller, in addition to awareness of precautionary guidelines and procedures.