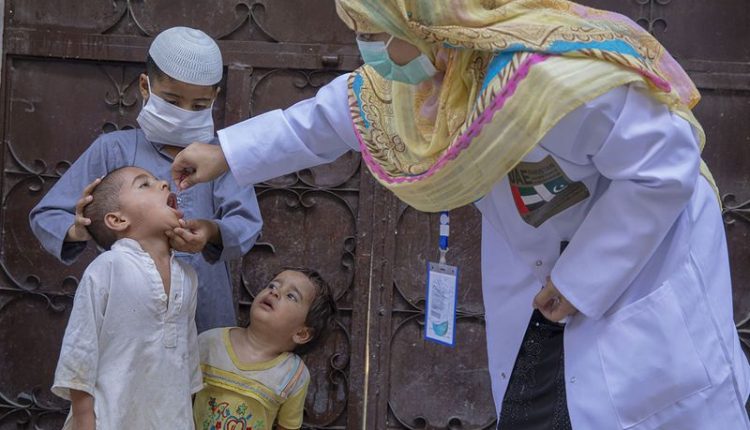 UAE-Pakistan Assistance Program declares the vaccine campaign progress
The Emirates Polio Program, EPC, today declared its administration of over 28 million vaccine doses in Pakistan between July and September 2020, targeting over 16 million infants, as part of its celebration of World Polio Day.
The report follows on the heels of the latest announcement by the EPC that it has completed the first polio vaccine program in the world since the COVID-19 epidemic this spring.
UAE-Pakistan health collaboration
The Emirates Polio Initiative, initiated in 2014, is part of the UAE Pakistan Assistance Program, initiated by President His Majesty Sheikh Khalifa bin Zayed Al Nahyan and His Majesty Sheikh Mohamed bin Zayed Al Nahyan, Crown Prince of Abu Dhabi and Deputy Supreme Commander of the UAE Armed Forces, to provide assistance and humanitarian assistance to the citizens of Pakistan.
The Program partners with the Pakistani Armed Forces Headquarters, the Global Polio Eradication Project, the Ministry of National Health Services of Pakistan, and the Ministries of Health in the provincial governments.
The campaign has distributed more than 483 million polio vaccines since it was initiated, affecting 86 million children across Pakistan.
UAE Pakistan Assistance Project
The Emirates Polio Initiative represents the determination of His Highness Sheikh Mohamed bin Zayed Al Nahyan to improve global collaboration to deter the outbreak of polio and shield children from this preventable disease, said Abdullah Khalifa Al-Ghafli, director of the UAE Pakistan Assistance Project. The EPC has achieved a great amount since its founding in reaching millions of children with this vital vaccine. In our aim of ensuring that every child has a hope at a healthier future, we know there is still work ahead and we remain committed to the last mile of eradicating this epidemic.
Because of the epidemic of COVID-19, vaccine efforts around the world were suspended earlier this year, and several leaders of the health sector warned of a possible new polio epidemic. The Emirates Polio Initiative, however, overcame these new obstacles and became the world's first program to restart vaccines against polio.
The EPC has also played a strong role in protecting and educating the populations they represent about COVID-19 after resuming vaccine initiatives in July.