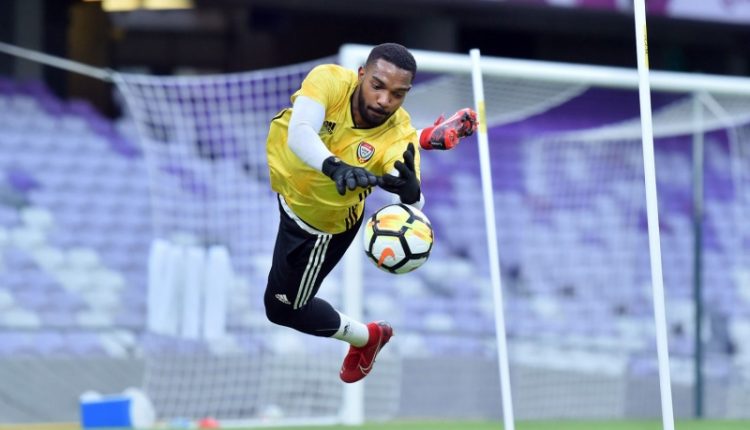 The UAE national team faces Tajikistan tomorrow
UAE national team will compete at exactly six o'clock in the evening tomorrow, Thursday, an international friendly match against its Tajikistan counterpart at Zabeel Stadium in Al Wasl Club led by a Kuwaiti refereeing team within its internal camp currently in Dubai as part of its preparations for the joint qualifiers for the 2022 World Cup and the AFC Asian Cup Finals 2023 scheduled next year.
The UAE national team against Tajikistan
Al-Abyadh finished his preparations for the match by performing a training session at Hamid Al-Tayer Stadium under the leadership of Colombian Jorge Luis Pinto, with the participation of 24 players.
Muhammad Shaker, Muhammad Barghash, Khalil Ibrahim and Ahmed Berman will be absent from the ranks of UAE national team in the Al-Ghad match in the last round of the Arab Gulf League after they underwent medical examinations that proved their injury during their participation with their clubs in the last round of the Arab Gulf League and their need for treatment and rest.
UAE national team technical staff
Yesterday, the technical staff summoned Al-Nasr club defender Muhammad Fawzi to the list and participated in yesterday's training, which witnessed the attendance and follow-up of His Excellency Youssef Hussein Al Sahlawi, Second Vice President of the Federation, Chairman of the national team and Technical Affairs Committee, Saif Majed Al Mansouri, a member of the Board of Directors, Vice Chairman of the Committee, Abdullah Sultan, Adnan Taliani and Adel Abdulaziz Members of the National Teams Committee, Ibrahim Al-Nimr, Assistant Secretary-General for Technical Affairs, Abdel-Qader Hassan, Director of the UAE national team Department, along with Mohamed Obaid Hammad, the team supervisor.
For his part, Mohamed Fawzi, national team player, expressed his happiness to return to the ranks of the white and to be with his fellow players in the current camp and to play the two friendly matches against the teams of Tajikistan and Bahrain, noting that returning to the UAE national team encourages them to always present the best.
Al-Abyad national team
For his part, the UAE national team player Youssef Jaber confirmed that "Al-Abyad" will appear in a different way tomorrow than the image he appeared during the last friendly match against Uzbekistan for several factors, including the high level of physical fitness of the players after they played a number of matches in the Arab Gulf League competition, as well as the increase inhomogeneity between the players. And the arrival of the coach's thinking and strategy more, praising the giving and enthusiasm of his fellow players during the training sessions.