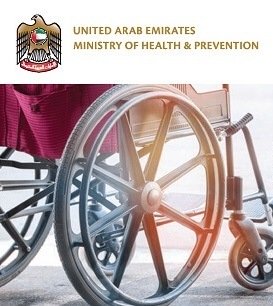 UAE National Home Screening Program for People of Determination
Sheikh Mohammed bin Zayed Al Nahyan, Crown Prince of Abu Dhabi and Deputy Supreme Commander of the UAE Armed Forces, launched the "National Home Screening Program for People of Determination", both citizens and residents. In order to complement the precautionary and preventive efforts of the UAE aimed at enhancing public safety and health in society.
UAE launches the national program
Sheikh Mohammed bin Zayed Al Nahyan expressed that:
As the UAE continues to work to prevent the spread of COVID-19, I applaud todays launch of the National Home Testing Program for People of Determination. It is essential that the UAE continues to ensure all segments of the community have adequate access to testing facilities.

— محمد بن زايد (@MohamedBinZayed) April 12, 2020
Program Advantages
The UAE program is supportive and complementary to the efforts of the "from the vehicle" survey centers to detect the new Coronavirus "COVID-19" and the accredited testing centers nationwide.
The home screening program targets societal groups of people of determination who are unable to easily reach the examination centers. Especially those who are unable to move naturally or are unable to express or have difficulty communicating with others. Within the framework of confirming the special interest in this precious group, and facilitating the conduct of Examination on them. As well as, strengthen general UAE preventive programs in the country.
Time of implementation of the program
Sheikh Mohammed bin Zayed Al Nahyan instructed to set a timetable and count cases. In coordination with the concerned UAE ministries and start the survey process. In order to end the program within 30 days of starting implementation.
This step aims to facilitate preventive survey procedures and reach all groups of society. Including those of determination, and they are the focus of this first program of its kind in the world. As well as, It comes within the wise UAE leadership's keenness on this precious category and guarantee their rights and provide all services within the limits of their capabilities and capabilities, and secure Safe living, decent and generous to them.