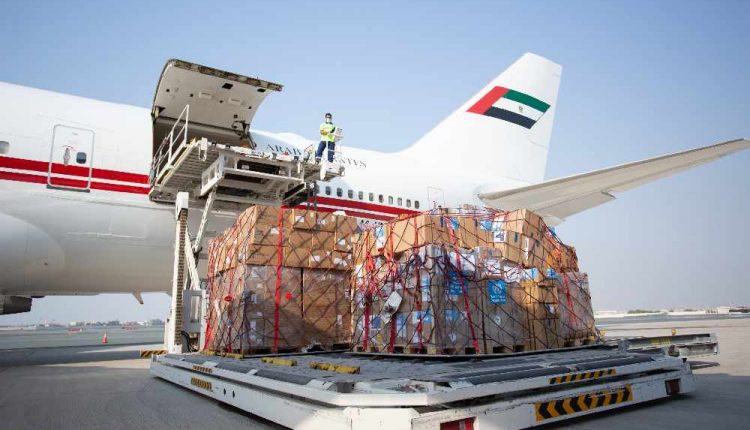 UAE is sending a 2nd medical aid flight to Jordan
The United Arab Emirates today dispatched to Jordan an assist aircraft carrying 15 metric tons of medical supplies and test kits. About 15,000 medical personnel will be helped by the aid as they try to contain the virus.
UAE Ambassador to the Hashemite Kingdom of Jordan Ahmed Ali Al Balushi said: "Today's dispatch of the second emergency medical assistance plane reaffirms the important role played by the UAE in helping our Arab brothers and strengthening bilateral ties between the two countries on the basis of fraternity, common interests and one destiny."
UAE sends medical aid everywhere
In that regard, he claimed that the aid aircraft was the second one sent to Jordan by the UAE, with the first aid aircraft bringing 12.4 tonnes of medical supplies to assist medical professionals in June.
Al Balushi shared his hope that the new aid shipment will help to further protect the frontline health workers who are trying to contain the pandemic.
To date, by delivering over 1,485 metric tonnes of assistance to 118 countries in need, the UAE has responded to the COVID-19 crisis, helping more than 1.5 million medical professionals in the process.
The UAE, particularly during these coronavirus cycles, has emerged as the quintessential saviour for the distressed. The medical aid sent to the world by the UAE reached 1,392 tonnes, helping 118 nations through 144 flights. The assistance included personal protective equipment, medical and food supplies, personal and preventive safety instruments and COVID-19 diagnostic devices that assisted more than 1.3 million medical personnel.
Since the beginning of the pandemic, the Ministry of Foreign Affairs and International Cooperation has clarified that the UAE intends to improve global humanitarian efforts to curb the spread of the virus.
"The UAE is considered the largest provider of assistance for the fight against the virus in the region, working to ensure that its relief reaches countries in need irrespective of any consideration," the Ministry added.