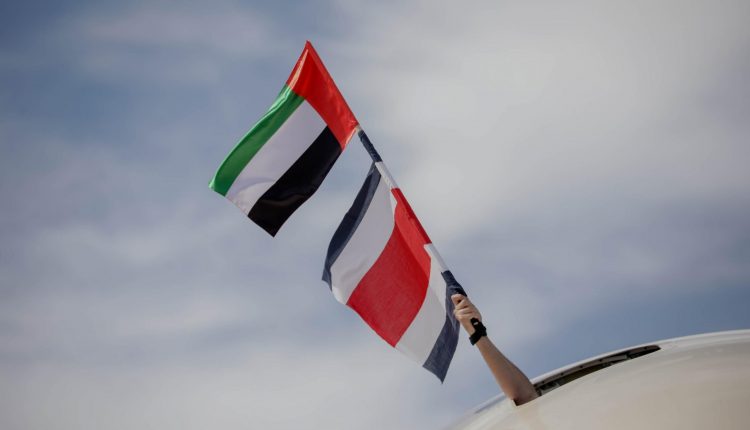 The UAE sent a 2nd medical aid aircraft to Costa Rica 
Today, the UAE sent to Costa Rica a second aid aircraft carrying 12 tons of medical supplies and research facilities, which will help more than 12,000 health care personnel in order to improve their efforts to prevent the spread of the Covid-19 virus.
Medical aid to Costa Rica
His Excellency Jumaa Rashid Khamis Al Rumaithi, Ambassador of Costa Rica to the Republic of Costa Rica, said: "Today's dispatch of the medical aid plane to Costa Rica is part of the promotion of the distinguished bilateral relations between the two countries and the continuation of the tireless work of the UAE to strengthen the friendly efforts of Costa Rica in the fight against the virus."
"His Excellency added:" This is the second aid sent to Costa Rica by the UAE, as an aid aircraft carrying 8,5 tons of medical supplies was dispatched during the month of June to extend a helping hand to health workers in Costa Rica and to provide them with greater protection in the face of the pandemic.
Costa Rica isn't the first to receive aid from the UAE
It is worth noting that, to date, the UAE has delivered more than 1,510 tons of assistance to more than 118 countries , supporting nearly 1.5 million medical staff.
Acting with the US embassy in Abu Dhabi earlier this year, the UAE government repatriated 25 American citizens after the March global aviation shutdown.
The UAE embassy in the US has provided funding to charities, including the Children 's National Hospital in Washington, which has offered walk-in Covid-19 testing for young patients.
The embassy has given financial assistance to groups helping to provide food to those in need in the United States.
These include the World Central Kitchen of Chef Jose Andres, Feed the War and Healthy Food Markets.
The UAE still reaches out to every corner on the planet in order to help stopping the current pandemic.