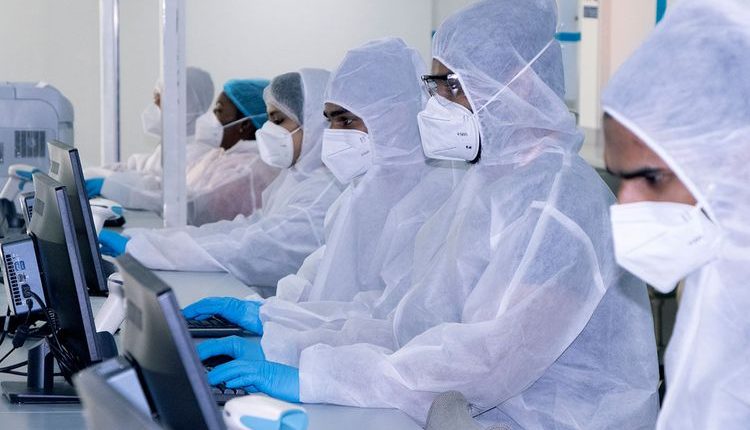 UAE declares mandatory PCR testing for government workers every 14 days
The UAE government has declared that, beginning on 17 January 2021, employees of all ministries and federal agencies will be required to undergo mandatory COVID-19 PCR testing every 14 days.
The Federal Authority for Government Human Resources said in a circular released on Tuesday that the decision is part of the government's efforts to restrict the spread of the virus, protect employee health, and keep work environments safe.
The PCR test is one of multiple measures
The 14-day rule also extends to employees of public sector corporations and outsourced companies that are working on a full-time basis. A negative PCR test of no more than 3 days old would need to be submitted by employees from consultancy and specialist services firms dealing with government bodies on a one-off basis.
The circular also stipulated that all ministry and federal workers should be tested at their own expense. With the exception of those who have a medical report provided in the country by the official health authorities. Exempting them from getting the vaccine due to sickness or illness. In which case the cost of the nasal swab test should be by their employer every 14 days.
The new regulations exclude all who have taken the COVID-19 vaccine, the circular said.
The Federal Authority for Government Human Resources (FAHR) stated in its Circular No. 02 of 2021 that the COVID-19 vaccine is available free of charge in all government health centers nationwide. As well as in a variety of private hospitals.
All federal ministries and institutions also received requests by the authority to encourage their workers to get the vaccine. Especially those with chronic diseases and senior citizens.
The UAE is doing really well so far in containing the pandemic. With all the protective measures it implemented and spreading the vaccine for free. We can only see the situation going to be better very soon.