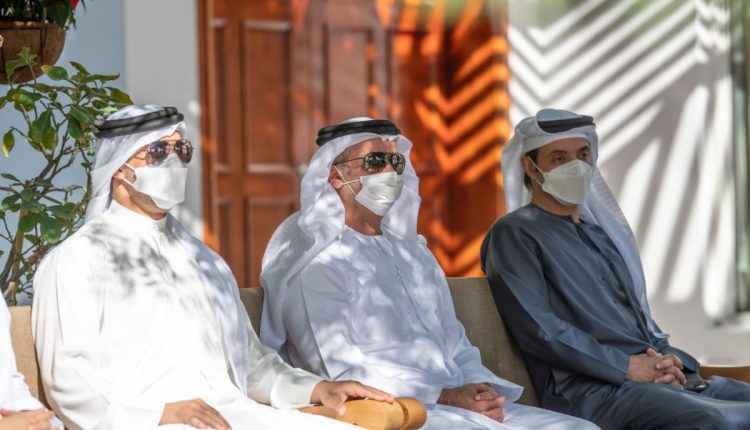 UAE leaders : "We want to make 2021 our best year"
The Vice-President of the UAE tweeted on Monday as he visited the Abu Dhabi Crown Prince. "We are united in our desire to make 2021 the greatest year for the UAE." This was on behave of the UAE leaders.
His Majesty Sheikh Mohammed bin Rashid Al Maktoum, Vice-President and Prime Minister of the United Arab Emirates and Ruler of Dubai, shared a series of pictures of him hosting His Majesty Sheikh Mohammed bin Zayed Al Nahyan, Crown Prince of Abu Dhabi and Deputy Supreme Commander of the Armed Forces of the United Arab Emirates. The meeting was at his home in Al Marmoum, Dubai.
The two leaders also went around Marmoum Lake for a trip.
The UAE leaders give everything they can
The meeting was part of their continuing discussions on national issues pertaining to the livelihoods and means of maintaining sustainable and decent lives, happiness and social security of Emirati people.
Sheikh Mohammed bin Rashid and Sheikh Mohamed bin Zayed discussed wide-ranging issues during the conference, including countering and containing the harmful impacts of the coronavirus pandemic, as well as the milestones made in supplying Emiratis and citizens with Covid-19 vaccines.
They also commended the great work of national medical and nursing cadres to protect members of the community. Also to safeguard the health and welfare of society.
They addressed the newly launched #WorldsCoolestWinter initiative, a domestic tourism project. It invites residents of the UAE to explore the secret gems of the country this winter.
The campaign is in accordance with the precautionary steps by the responsible authorities. This is also to protect visitors and tourism and entertainment workers from the pandemic of the coronavirus.
For certain, 2021 is going to be a great year in the UAE. The leaders of the country alongside the government are doing everything in their power to ensure that.