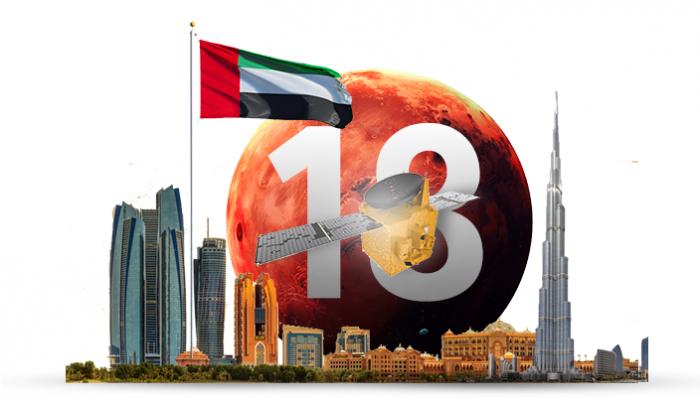 UAE is among the Top Twenty List in the strongest brands list
The United Arab Emirates strengthened its economic position among the best brands around the world for the year 2020 and contributed to this successful launch of the Hope Probe and the publication of the official account of the UAE government via Twitter a blog in which he confirmed that the UAE ranked as the first in the Middle East and North Africa in the report of the powerful national brands in the Top Twenty List for the year 2020.
UAE ranked 18th place in the Top Twenty List
UAE banks are pumping 18 billion dirhams into their domestic investments, and the UAE ranked 18th in the world in the Top Twenty List, with a value of $672 billion (2.45 trillion dirhams), according to the annual report of Brand Finance, the most valuable and influential national brands.
Top Twenty Strongest brands list
The United Arab Emirates could strengthen its position in the list of theTop Twenty List and achieved the largest increase among these countries by advancing from the 20th to 18th place this year despite the difficulties and challenges that have faced the countries of the world since the beginning of this year because of the new coronavirus pandemic.
The UAE allocates 26 billion dirhams for social projects in 2021, and the UAE government showed the role of the successful launch of Al-Amal and the accompanying wide media coverage in promoting the national brand of the country. The contribution of Probe Hope's mission is estimated by $6.8 billion, noting that the cost of developing the project and the launch and operation did not exceed $200 Million US Dollars.
UAE participation in the Paris Peace Forum
His Excellency Zaki Anwar Nusseibeh, Minister of State, headed the UAE delegation taking part in the Paris Peace Forum, which was held "remotely" via video communication from 11 to 13 November.
The Paris Peace Forum is an annual event that brings together participants from civil society, government, and the private sector to focus on innovative solutions for the future.
His Excellency Yacoub Yousef Al Hosani, Assistant Minister of Foreign Affairs and International Cooperation for International Organizations Affairs, HE Mohammed Helal Al Shehhi, Director of the European Affairs Department at the Ministry of Foreign Affairs and International Cooperation, and Ali Abdullah Al-Ahmed, UAE Ambassador to France were included in the UAE delegation.
The global and efforts made to promote sustainable recovery
The participants discussed the global response to the COVID-19 epidemic, and the efforts made to promote sustainable recovery. The Paris Peace Forum also included many sessions, seminars, and projects on a selection of government initiatives, focusing on 3 major topics.
The panel discussions covered governance frameworks, pluralism, sustainable cities, humanitarian investments, and peace and development programs.