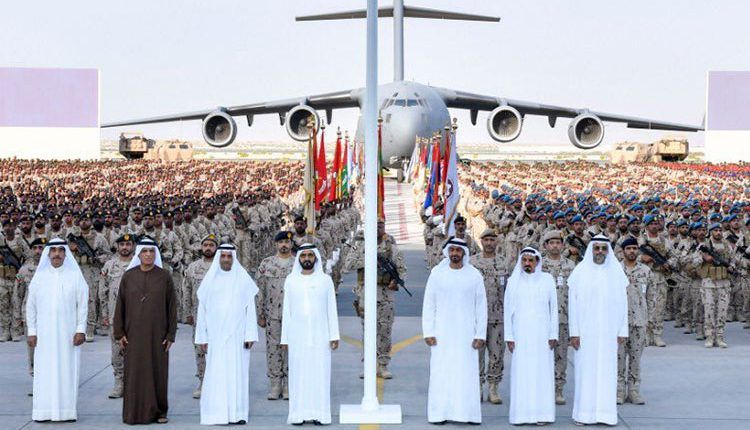 UAE leaders praise and honour the participation of its brave sons in the Arab Coalition Forces in Yemen.
All UAE leaders attended the ceremony including, Highness Sheikh Mohammed bin Rashid Al Maktoum, Vice President and Prime Minister of the UAE and Ruler of Dubai.
To stand with all force alongside everyone who is righteous in the face of injustice and aggression protect and country.
UAE's contribution will always ensure the security and stability of the region," His Highness Sheikh Mohammed said.
He then paid tribute to the heroes of the armed forces who presented the finest examples of giving in the fields of dignity for their sacrifices.
"The people of the homeland, as we have pledged to them, expressed the authentic nature of the Emirati people and the entrenched values cultivated by the first founders of this land, to stand alongside the right and justice, support the oppressed, and extend a helping hand to all in need of assistance," he added.
His Highness Sheikh Mohamed added that the UAE will continue to cultivate goodness, open the doors of hope, and provide aid, humanitarian and development assistance throughout Yemen.