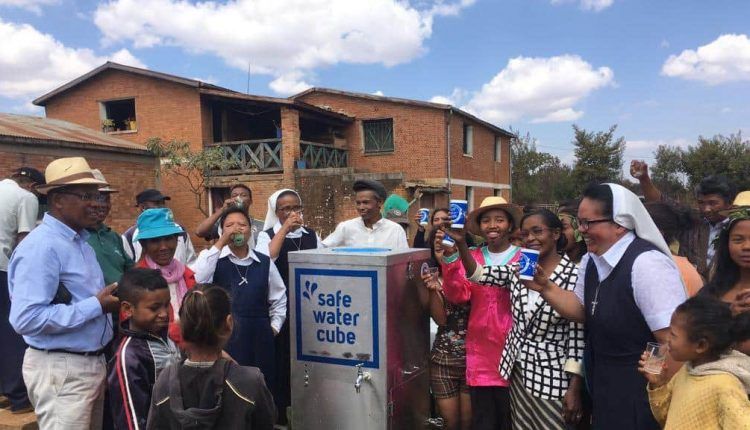 UAE-funded sustainable projects exported to developing countries
Back in December 2019, the new 20by2020 humanitarian effort launched in the UAE. The initiative is the result of a collaboration between the Zayed Sustainability Prize and partnering organizations.
20by2020 oversees the donation of technologies and resources developed by Zayed Sustainability Prize winners to vulnerable people in all corners of the globe.
20by2020 delivers UAE humanitarian aid
It has already facilitated the deployment of several sustainable aid projects in third world countries. The initiative is still in its first phase and has already been a runaway success.
Food and healthcare sectors in Uganda, Tanzania, and Nepal have already seen the benefits of the project. Specially designed "Solar Suitcases" provide critical lighting conditions to medical staff in countries where on-grid power is unreliable. Starving Tanzanians will see the benefit of the program as 10 millers gained access to lifesaving nutrients that they will be able to fortify their flour products with.
Further initiatives rolled out in Cambodia, Bangladesh, Jordan, Egypt, Indonesia, Costa Rica, and Madagascar. A further ten countries will announce at the beginning of the second phase of the initiative.
Thanks to the continued generosity of the UAE the lives of many people in disadvantaged communities will be improved.
Apply for the Zayed Sustainability Prize
Submissions have opened for the Zayed Sustainability Prize 2021. There's a prize fund of $3,000,000 USD available to high schools and organizations across five categories. In addition, Applicants can enter into Health, Energy, Water, Food and Global High Schools categories. The winners in each category will receive $600,000. With the exception of the Global High Schools category, as well as, it will split into 6 regional winners who will receive $100,000 each.
If you'd like any more information about the Zayed Sustainability Prize then you can visit their website at: zayedsustainabilityprize.com