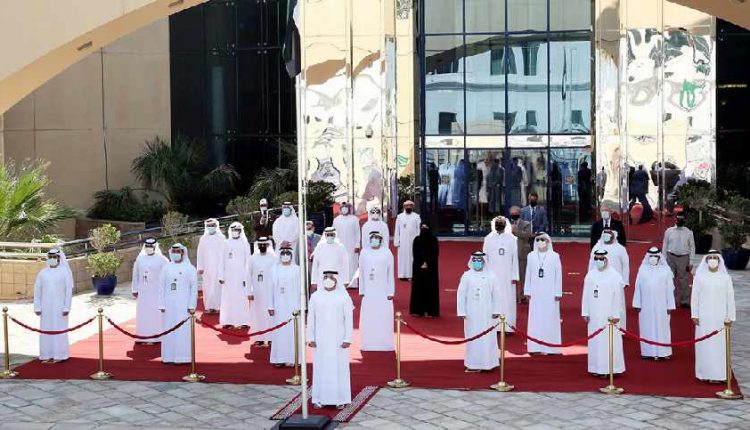 The UAE has a remarkable progress in Food Security 
UK Ambassador to the UAE, Patrick Moody, stressed that agricultural technology and Food Security are among the main global challenges and that the UAE has made remarkable progress. The UAE government and the business sector in the Emirates show real innovations in local food production and Food Security, and the importance of Food security has emerged during the period of the global epidemic COVID-19, which is very vital here in the Gulf region.
UAE challenges in Food Sector
The United Arab Emirates has shown great ambition to use the growing smart agriculture sector to find solutions to the challenges that the country faces in the Food sector from water scarcity, high temperatures, and dry soils, thus scientists and companies of the booming British agricultural technology sector are now seeking to find partnership opportunities in the UAE to help in meeting the challenges facing global food security.
UAE Food Security Strategy
The UAE is considered one of the leading countries in global innovation represented by its Food Security Strategy, which aims to place the country in the first place in the world in the field of food security by 2051.
This vision focuses on diversifying food imports, supporting research and development efforts in order to increase local food production, reduce food waste, maintain Food security standards, and raise the country's ability to respond to crises.
A mutual investment between UAE and the United Kingdom
Head of the Agricultural Technology Sector Team at the UK Department for International Trade, Dr. Elizabeth Warham, confirmed that "there is huge potential for mutual investment and cooperation between the UK and the UAE in the Food sector, especially in the areas of robotics, vertical farming, software platforms, and new animal feed. Finding solutions to protect crops from agricultural epidemics.
Vice President and Non-Executive Director of Vertical Future, Lord Nigel Crisp, said: "The UAE has a great tradition of innovation, that is why we are interested not only in attracting investments from them but also in working with them together in innovative research areas."
Roslin Technologies company
Glenn Earle, CEO of British company Roslin Technologies, is also seeking partners in the Gulf region to share his company's agricultural technology expertise. Founded in 2016 in Scotland and valued at £57 million. Roslin Technologies is an agri-tech company startup focused on the global market.
The company has pipelines in several areas including sustainable protein production, animal health, stem cell technology, and meat farming.