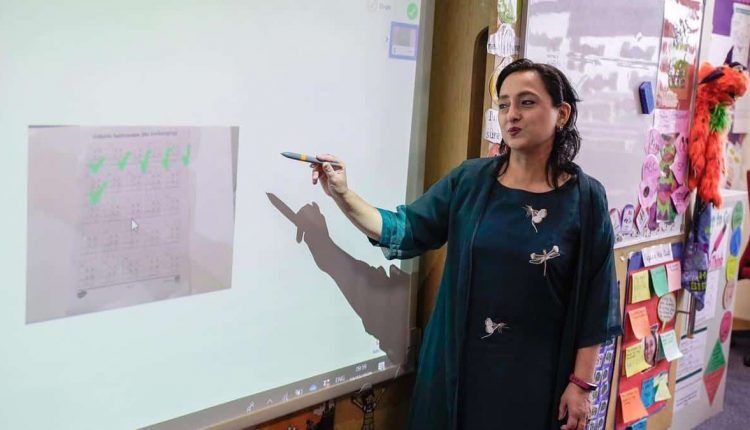 UAE educators get creative to teach hands-on subjects remotely
When the world grinds to a halt due to quarantine, certain parts of daily life tend to get harder. Teachers in the United Arab Emirates who work in fields such as art or physical education are rising to the new challenges presented by taking classes online.
In a Coronavirus world education lives on
The UAE is currently in lockdown in order to present the spread of Coronavirus (COVID-19). Public spaces, shops, and schools have been closed for the duration of the quarantine.
Students still need to learn though and with the help of the internet they are. Classes have gone online and the system is working well. This is thanks to over 10 years of investment by UAE authorities into an excellent communications infrastructure.
But not all classes work so well through a screen. How do students taking hands-on subjects such as physical education, art, music or science receive the right level of education?
Thanks to the creativity and inventiveness of teachers and educators across the UAE these subjects are finding a new life in cyberspace.
UAE
Teachers respond with inventive new techniques
Joachim Beyer, a music teacher at SISD has found the adjustment easier than many. His students were already working on using music creation software to compose their own tracks before the pandemic hit. Now Beyers students flex their melodic skills from the comforts of their own homes.
GEMS FirstPoint UAE School knew they'd have to take a different approach to PE if they wanted to continue maintaining the fitness of their students. Dr. Daniel Doyle, the head of the school instructed his team to create unique workout plans and nutritional blueprints for his students. The fitness plans have been structured according to the different year groups the pupils fall into.
Coronavirus may have changed the way we live, but it has also shown us that even though these times of change we can still succeed.