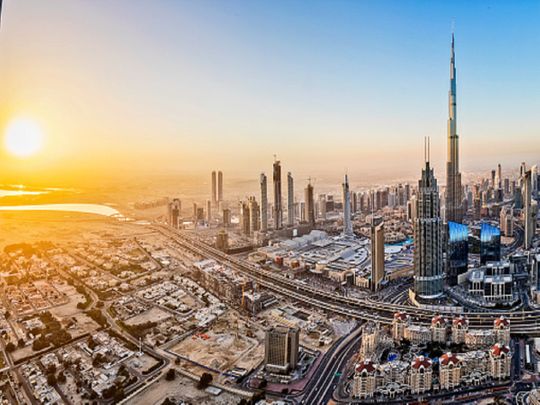 UAE economy overcomes corona with #ZeroTogetherUAE campaign
Signs and indicators of the UAE economy recover from the effects of the Coronavirus (COVID-19) began to appear clearly on many sectors and economic activities, since the gradual reopening of the economy last June, coinciding with the continuous rise in consumer confidence levels, according to experts and economic analysts.
UAE economy overcomes repercussions of the Corona crisis
They expected to the "Union" that the pace of recovery will accelerate during the last quarter of this year, in light of the expectations of the return of more economic activities, such as exhibitions, conferences, delegations, and huge investment, commercial and tourism groups, and the rise in passenger traffic, with the signs of the emergence of various vaccines for the emerging Coronavirus, which would reinforce global hopes about the ability to contain the virus and limit its spread again.
UAE economy flexibility with global shocks
The experts pointed out that the infrastructure of the UAE economy and its flexibility in dealing with global shocks and crises put it at the forefront of the economies most able to recover quickly from the economic effects of the outbreak of the new Coronavirus, especially as the transformations that economic activities are expected to witness in the near future, are formed in Reality is an important part of the current system of activities. The shift to the digital economy has been accelerating for many years, e-commerce is constantly growing, the expansion of services trade, the transfer of technology and knowledge, and the patterns of the virtual economy are increasing rapidly.
Global economy repercussions
They pointed out that the sectors that were directly affected by the repercussions of "COVID-19" on the global economy, such as retail, hospitality, aviation and real estate, had already begun to show signs of recovery and gradual improvement, which was confirmed by many international reports that monitored the high levels of confidence of consumers, investors and small business owners and medium in the economy.
#ZeroTogetherUAE campaign for a world free of corona
If there is one thing that is reassuring at a time when COVID-19 continues to impose a ransom on the world, it is the fact that we live in the UAE. This does not mean that the country has escaped the brutal virus far from it. But the government's efforts to contain new cases over the past few months have been relentless, and have yielded exemplary results.
From the more than 800 daily new infections in May, the numbers fell to 100 earlier this month, reaching 164 on August 3. It surpassed new infections and no deaths were reported at some point. All this indicates that the country was on its way to flattening the curve.