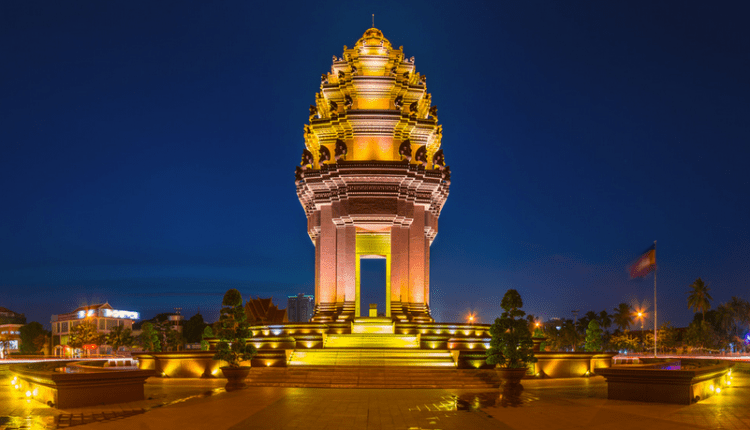 UAE congratulates Cambodia on the Independence Day
President His Highness Sheikh Khalifa bin Zayed Al Nahyan sent a message of congratulations to Cambodia 's King Norodom Sihamoni on the occasion of the Independence Day of his country, celebrated on 9 November.
Similar messages were sent to King Sihamoni and Cambodian Prime Minister Hun Sen by His Highness Sheikh Mohammed bin Rashid Al Maktoum, Vice President, Prime Minister and Ruler of Dubai; and His Highness Sheikh Mohammed bin Zayed Al Nahyan, Crown Prince of Abu Dhabi and Deputy Supreme Commander of the UAE Armed Forces.
Deep relations between UAE & Cambodia
The two countries have always had great relations. According to the Dubai Chamber of Commerce and Industry, Cambodia is cited as one of the top destinations for exports from Dubai. It is another indicator of the increasing Asian marketplace of the UAE city. With Indonesia and Malaysia joining Thailand and Singapore as countries known as having the greatest prospects for future bilateral trade.
In recent years, Cambodia has also established itself as a prime location for foreign trade. This suggests that Dubai 's recent appreciation of its potential is no great surprise. Described by some economists as the "Olympian of prosperity" in almost every year since 1998. (Except for the time around the worldwide economic crash). This is thanks to double-digit economic expansion, in the 21st century. The Southeast Asian nation is leaving the chaos of the 20th century behind it.
An agreement singing in 2017 is going to extend prospects to draw business in both directions. Cambodia now exporting apparel and footwear to the UAE. Particular focus will be on strengthening the export of agricultural products into the Kingdom. This is from Dubai and also other major economic centers in Emirati, which now dwarfs oil and gas.
We hope to see the relations between the two countries thrive even more in all fields. It will serve both countries and both countries' people to see such collaborations going on.