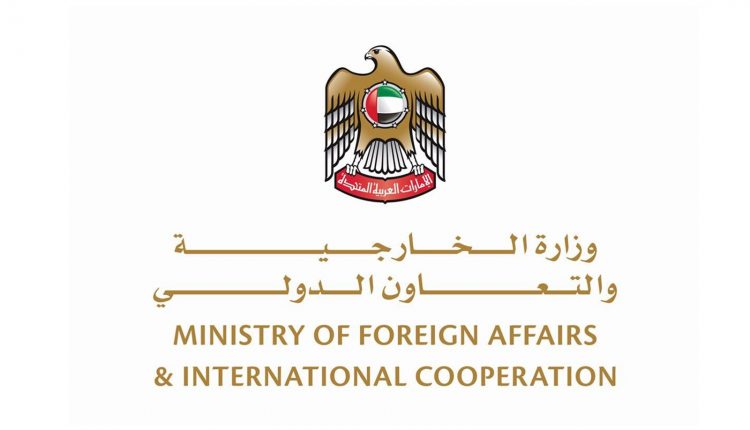 UAE condemns Houthis for launching ballistic missiles at civilian facilities
The UAE strongly condemned the Iranian-backed Houthis militias for firing ballistic missiles on civilian and economic installations in Saudi Arabia and Yemen, as well as for their assaults on Marib, which hosts more than two million displaced civilians fleeing militia-dominated regions, noting that the assaults will exacerbate the dire humanitarian situation in Yemen.
UAE condemns Houthis missiles in Saudi Arabia and Yemen
In its statement, the Ministry of Foreign Affairs and International Cooperation expressed concern over the continued unwillingness of the militias to support the efforts of Martin Griffiths, the Envoy of the UN Secretary-General to Yemen, and the proposal for a permanent ceasefire in the region, which will allow humanitarian and economic work to be resumed and efforts to find a diplomatic solution to the problem.
Houthis target civilians
The statement by the ministry also pointed out that the continuing attacks and threats illustrate the existence of the dangers the region faces as a result of the Houthis coup and are indicative of the efforts by the militias to disrupt security and stability in the country.
The UAE commended Saudi Arabia's attempts to enforce the Riyadh Deal. This would help accelerate efforts to end the Yemeni crisis. Most notably through the UN-backed peace mechanism and its envoy to Yemen.
It also reaffirmed its commitment to standing by the Yemeni people. Also promoting their rightful aspirations for progress, peace and stability. As part of its supportive strategy for whatever benefits the region's peoples.
Egypt also condemned Sunday's alleged assault on Abha International Airport in Saudi Arabia. The Houthis movement in Yemen carried out that attack.
Egypt's Ministry of Foreign Affairs expressed its approval for the Saudi measures. To secure its national security in a statement earlier this month.
Egypt has consistently emphasized the need to respond to all Yemen demands for a truce. In order to find a resolution according to the appropriate references. In addition to the outcomes of the extensive national [Yemeni] dialogue and UN Security Council Resolution 2216, it has encouraged a special focus on the Gulf Cooperation Council (GCC) initiative
Source: WAM