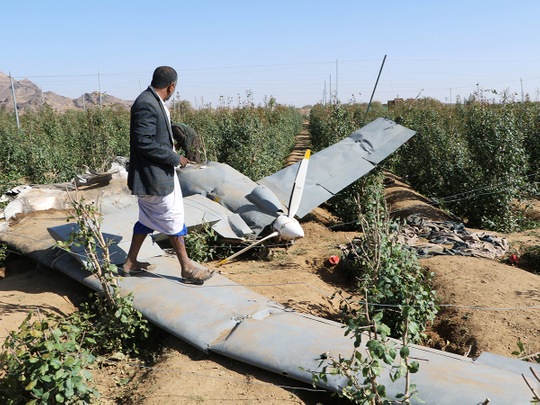 UAE condemns the "Houthis" attempt to target Saudi Arabia
The UAE has voiced its deep criticism of the Iranian-backed Houthi terrorist militia's attempts to threaten residential areas in the Kingdom of Saudi Arabia by 6 coalition forces intercepted booby-trapped drones.
In a statement, the Ministry of Foreign Affairs and International Cooperation announced that the recent rise in the number of Houthi terrorist attacks against the Kingdom is a dangerous escalation, renewing its complete unity with the Kingdom in relation to these terrorist attacks against civilians and standing with it against any threat to its security and stability, and helping it in every way.
UAE condemns houthis
The statement emphasized that the security of the United Arab Emirates and the security of the Kingdom of Saudi Arabia are indivisible, and that any threat or danger facing the Kingdom is considered by the state as a threat to its security and stability system.
The statement claimed that the continuation of these attacks demonstrated the existence of the region's danger from the Houthi coup, and considered fresh evidence of the attempts of these militias to disrupt the region's defense and stability.
Houthis target the national security of many nations
The attacks were also denounced by the Gulf Cooperation Council ( GCC) as a flagrant breach of international law that undermines the stability of the Gulf states.
According to Secretary-General Nayef Falah M. Al-Hajraf, the GCC supports Saudi Arabia's security defense initiatives and calls on the international community to confront the Houthi efforts to destabilize security in the region.
Houthis' presence in Yemen is here for a very long time. UAE and Saudi Arabia are trying their best alongside many other countries to protect the people of Yemen from the terrorism they are facing on the hand of Houthis. The middle east peace can only be restored by eliminating the Houthis threat and we hope to see this happening soon.