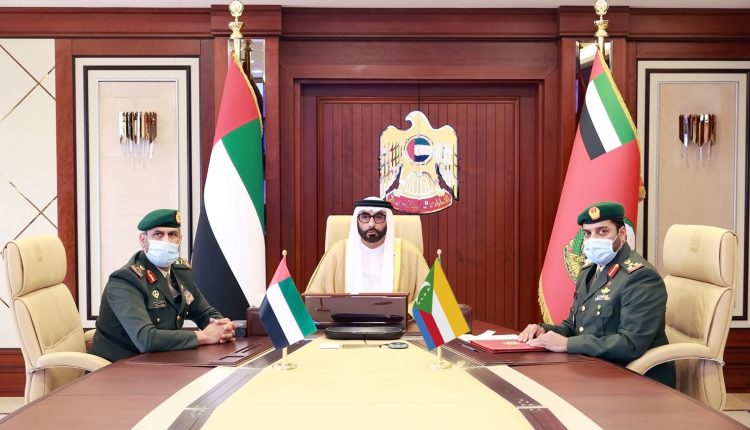 Comoros and UAE sign MoU on defense field cooperation
Today, by video conferencing, Mohammed bin Ahmed Al Bowardi, Minister of State for Defense Affairs, and Yousef Mohammed Ali, Head of the President's Office and Acting Minister of Defense of the Union of the Comoros. They signed a memorandum of understanding (MoU) on mutual defense and military cooperation.
Comoros and UAE: A well-established cooperation
Al Bawardi said the signing of this MoU represents the devotion of the Ministry of Defense to improving collaboration relationships and its dedication to boosting cooperation with its allies.
Youssef Mohammed, for his part, echoed the keenness of his country's Ministry of Defense to improve and foster the joint ties of cooperation between the two countries.
The recent developments in the COVID-19 epidemic and the importance of organizing and unifying attempts. This is to contain its effects were also reviewed by both sides.
They also discussed mutually related topics and shared opinions on regional and international trends.
The two countries have also been collaborating in many fields for a long time. This kind of collaboration will show great results in the near future. Comoros is persistent in creating more opportunities for its politics to shine in the middle east. UAE on the other hand is trying its best to enhance its relations with all countries worldwide.