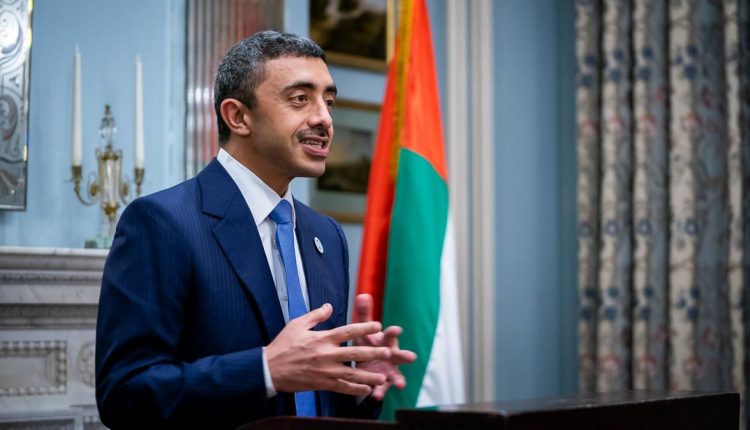 UAE declares candidacy for the UN Security Council seat
Today , the United Arab Emirates formally launched its bid to win the United Nations Security Council elected non-permanent seat for the 2022-2023 period. The declaration was made during a speech by the UAE at the General Debate of the 75th session of the General Assembly of the United Nations delivered by H.H. Global Affairs and Foreign Relations Minister, Sheikh Abdullah bin Zayed Al Nahyan.
In June 2021, for the 2022-2023 period, the UN General Assembly will elect five Member States to serve as non-permanent members of the Security Council. There are a total of ten non-permanent members of the Council who serve two-year terms alternating.
The declaration for the Security Council Seat
The declaration today follows the recognition of the UAE in 2012 by the League of Arab States and in June 2020 by the Asia-Pacific Community. Since its establishment in December 1971, the UAE has been a member state of the United Nations. In 1986-1987, the UAE had previously sat on the Security Council.
Under the slogan 'Stronger Together'. UAE 's bid for a non-permanent seat on the Security Council will focus on efforts to advance integration, facilitate development, develop resilience and preserve peace.
Serving on the Security Council is a serious responsibility. The UAE will be a positive collaborator in the Council to help solve the crucial problems of our time'. Lana Nusseibeh, UAE Ambassador and Permanent Representative to the UN said. As the Covid-19 pandemic has shown once again. No member of the international community is secure in today's digital world unless every member is secure.
Through fostering gender equality, encouraging democracy, combating terrorism and violence, creating resistance to climate change. Also prioritizing humanitarian aid, resolving global health problems, and harnessing the power of creativity for peace. The UAE is ready to do its part. In the years ahead, the UAE will work diligently to help the Security Council overcome these crucial challenges.