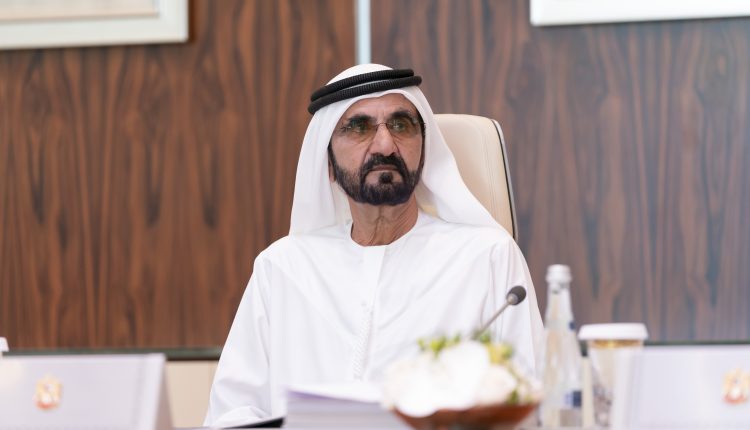 UAE Cabinet approves the UAE Space Agency's new Board of Directors
A resolution to restructure the Board of Directors of the UAE Space Agency, led by Sarah Bint Yousif Al Amiri, Minister of State for Advanced Sciences, has been released by the Cabinet of the United Arab Emirates, headed by His Highness Sheikh Mohammed bin Rashid Al Maktoum, Dubai's Vice-President, Prime Minister and Monarch.
The resolution, which followed the recent cabinet reshuffle, reflects the keenness of the UAE Government to help federal authorities in achieving the country's strategic objectives to prepare for the next fifty years with new ideas and a future ambitious vision aimed at continuing the country's overall achievements, particularly in space sciences.
UAE Space Agency aim for a better future
The Board of Directors of the Agency is responsible for drafting national space sector policies and strategies and for issuing relevant regulatory resolutions and regulations to allow the Agency to achieve its goals and ensure the continued growth of the sector by overseeing the implementation of the 2030 National Space Sector Strategy , which aims to contribute to the sustainable development of the space sector.
The UAE also continues to foster its international network and to train four Emirati astronauts in collaboration with NASA, the WAM news agency announced on 21 September.
Astronauts will be trained under the programme to conduct various missions of the International Space Station, including simulated spacewalks and long-term stays, along with main device testing, robotics, extra-vehicular activity, T-38 jet courses, water and land survival, Russian language skills and theoretical training, the report said.
According to Sarah Al Amiri, Minister of State for Advanced Technology and Chairwoman of the UAE Space Agency, the next move for the UAE Space Mission is to use the capabilities built to stimulate a vibrant space sector.
"UAE space agencies will help and encourage the growth of commercial space activities, while R&D investment can drive capacity creation and space infrastructure development," Al Amiri said in a keynote address ahead of the Global Summit on Aerospace. "A renewed focus will be put on the sustainable growth of not only the space industry, but of any industry that is infused with technology."