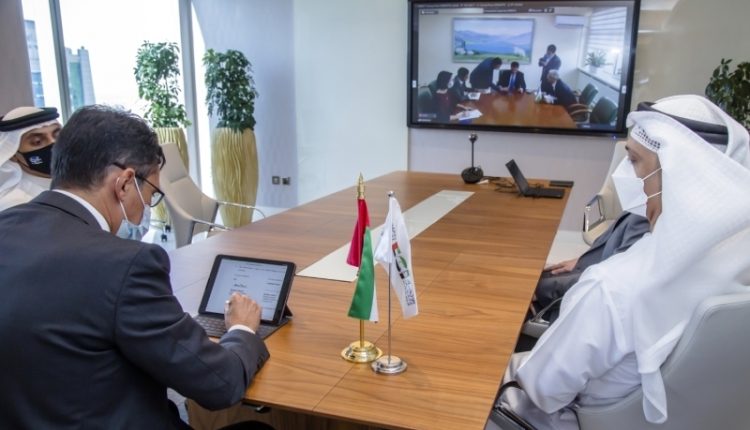 UAE and Uzbekistan enhance mutual export credit opportunities
The UAE and Uzbekistan export credit agencies have agreed to support and strengthen the trade and economic alliance between the them, by exploring and promoting common opportunities in the yield of exporting goods and services.
This comes after the announcement between the UAE and Uzbekistan last month that they would expand their partnership to include economic, industrial, and business incubators through executing 147 initiatives developed by the United Arab Emirates government in Uzbekistan.
UAE and Uzbekistan MOU signing
The Memorandum of Understanding (MOU) signed between the Export Credit Union will open horizons for strategic projects between the two export credit agencies, in addition to other fields of cooperation such as technical assistance, training, and building abilities.
UAE and Uzbekistan partnership aims
This partnership between both countries the UAE and Uzbekistan aims to strengthen the existing trade relations and to provide a platform to explore new business opportunities and develop new cooperative relationships in the United Arab Emirates.
Through access to a wide range of export credit, financing, and investment insurance products, exporting companies operating in both countries will benefit greatly from this partnership.
UAE and Uzbekistan strengthening trade relations
According to the UAE and Uzbekistan signed memorandum of understanding, the two friendly parties will work closely to strengthen trade relations, explore common opportunities in the field of insurance and reinsurance, and common insurance services to export goods, investments, and services to assist and support insured exporters.
This is in addition to supporting the growth of small and medium projects; share best practices; organizing common events; and customizing innovative solutions in the field of export protection, in addition to many other areas of mutual cooperation.
The international partnership between the UAE and Uzbekistan
Bakhtiyar Ibrahimov, Ambassador of the Republic of Uzbekistan to the State, Confirmed that the United Arab Emirates is linked to the Republic of Uzbekistan by close and extended friendship relations based on the foundations of respect, trust, common interests in addition to common values, and the principles that unite fanaticism, coexistence, communication, and cooperation between the UAE and Uzbekistan.
His Excellency Bakhtiyar Ibrahimov said that the strategic partnership and the bilateral relations between the two friendly countries the UAE and Uzbekistan are developing rapidly and that it has provided many opportunities and possibilities for expanding cooperation and joint work between Uzbekistan and the friendly United Arab Emirates in various investment fields, in order to achieve the aspirations of both countries.
Bakhtiyar Ibrahimov stated that the United Arab Emirates confirmed its success in establishing a unique and advanced government system that accommodates all future challenges and solutions, in order to improve government services in accordance with international best practices, stressing that cooperation, construction, and strategic partnership with Uzbekistan.
The United Arab Emirates has achieved many new successes and opportunities, in addition to contributing to strengthening the exchange of knowledge, and successful experiences, developing human capabilities and adopting best practices in government work.