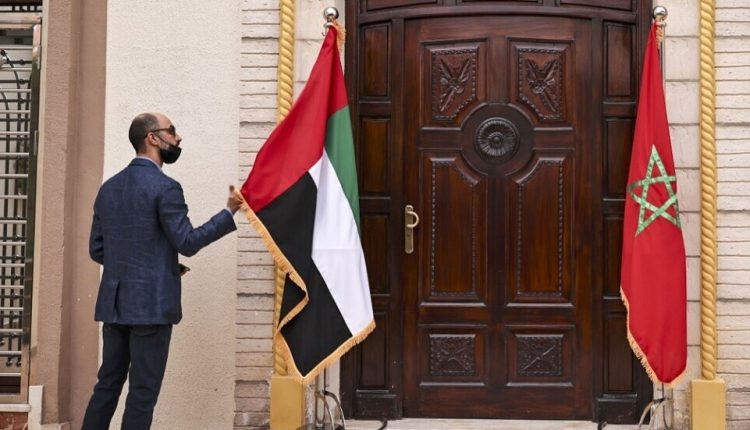 UAE and Morocco solidarity in protecting Moroccan lands
The UAE affirmed its solidarity and stand by the brotherly Kingdom of Morocco and supported the decision of His Majesty King Mohammed VI to put an end to the illegal incursion into the Guerguerat buffer zone linking Morocco with Mauritania, to secure the natural flow of goods and people between the two neighboring countries.
UAE and Morocco condemn the desperate practices
The Ministry of Foreign Affairs and International Cooperation of the United Arab Emirates expressed its condemnation of the desperate and unacceptable provocations and practices that have taken place since last October 21, which make up a flagrant violation of the concluded agreements and a real threat to the security and stability of the region.
The UAE has renewed its continuous support to the Kingdom of Morocco in all the measures it deems necessary to defend the safety and security of its lands and citizens.
UAE and Morocco International relations
Since the covenant of the late founder of the UAE, Sheikh Zayed bin Sultan Al Nahyan and the late King Hassan II, Morocco is considered a strategic and historical partner of the United Arab Emirates.
Thanks to the directives of Khalifa bin Zayed bin Sultan Al Nahyan, President of the United Arab Emirates, and King Mohammed VI of the Kingdom of Morocco, the two countries are moving side by side and in steady steps towards a multi-sided partnership.
The leaderships of the two countries were keen to support and develop relations in order to witness continuous development in all political and economic fields, amid a common desire to strengthen the relations and play an important role in the Arab and Islamic spheres in order to consolidate the foundations of joint Arab action.
The relations between the two countries extend beyond the political, economic, security, and military fields to the humanitarian and social fields.