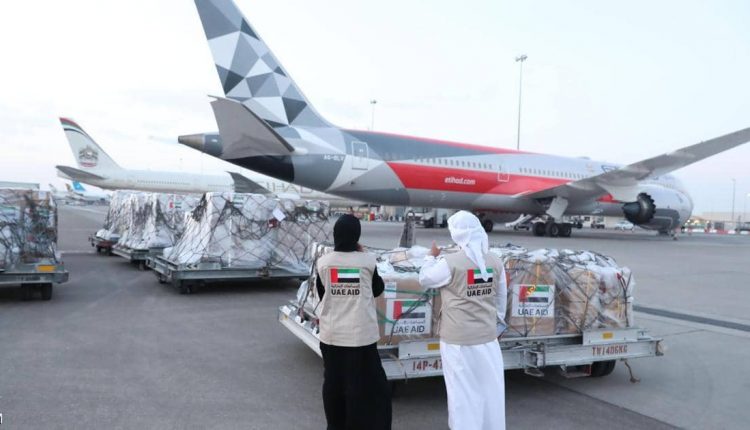 UAE is sending aid aircraft to Tunisia to tackle COVID-19
Today, the UAE sent to Tunisia an aircraft containing 11 metric tons of medical equipment and ventilators to support nearly 11,000 medical personnel in their attempts to combat the virus.
This move is part of the efforts of the UAE to assist brotherly Arab countries.
UAE aids Tunisia
For many decades, the UAE and Tunisia have shared a similar growth goal, reflected in close bilateral ties, the sharing of perspectives and cooperation with both countries in several areas of concern, "said Rashed Mohammed Al Mansouri, UAE Ambassador to Tunisia."
He said, "As a result of the COVID-19 epidemic, the UAE is keen to provide assistance to brotherly countries in tough situations in the region and worldwide. In this regard, today a humanitarian aid plane was sent to Tunisia to support the health sector and help improve its capacity to face the crisis."
Tunisia isn't the only country
An help aircraft departed the UAE on April 5 with more than 13 tons of medical supplies destined for Italy.
More than 13,000 healthcare workers have shared the safety devices in hospitals around the world.
On March 19, in response to a call by the South Korean government, the UAE helped evacuate 80 individuals from Iran.
74 South Korean residents were among those flown home.
The UAE was one of the first donors to provide humanitarian assistance to China in the early days of the epidemic.
Initially, the Emirates provided face masks and gloves, and later helped evacuate 215 individuals from Wuhan of various nationalities.
Sheikh Mohamed bin Zayed, Crown Prince of Abu Dhabi and Deputy Supreme Commander of the Armed Forces, said in a tweet that the UAE was "able to provide China with all its resources and collaborate with the international community to combat the virus."
The UAE has responded to the COVID-19 crisis to date by supplying 119 countries with over 1592 metric tons of assistance, helping more than 1.5 million medical professionals in the process.