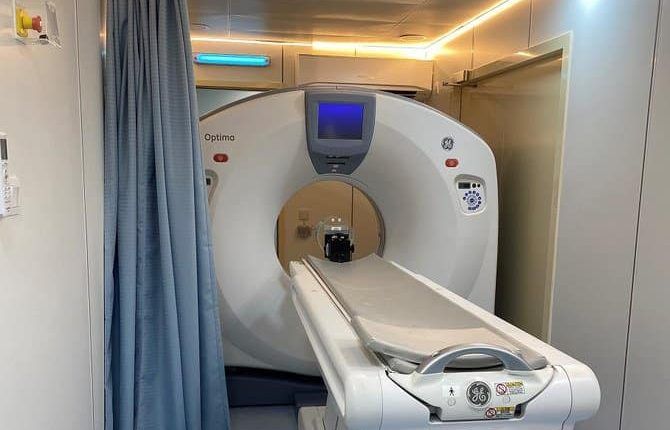 Tomography device … UAE Uses it to detect coronavirus
In cooperation with Abu Dhabi Health Services Company "SEHA" and Abu Dhabi International Medical Services Company. The "General Healthcare" provided the first computer tomography device in isolated units to diagnose viral pneumonia in patients infected with the emerging coronavirus in less than a minute.
The first computer tomography device
This step is part of many efforts by the UAE government to early detect the virus to protect citizens and residents and reduce the spread of the disease.
The device operates within units isolated from health facilities, on a mobile basis between medical centers. It facilitates the detection process more, and protect the health care personnel working. On the front lines within the hospitals from the risks of infection.
Four computer tomography devices created within isolated units, and they assembled in the UAE. Two of them will locate in Sheikh Khalifa Medical City and Al Ain Hospital. Eventually, It expected to be operational this week.