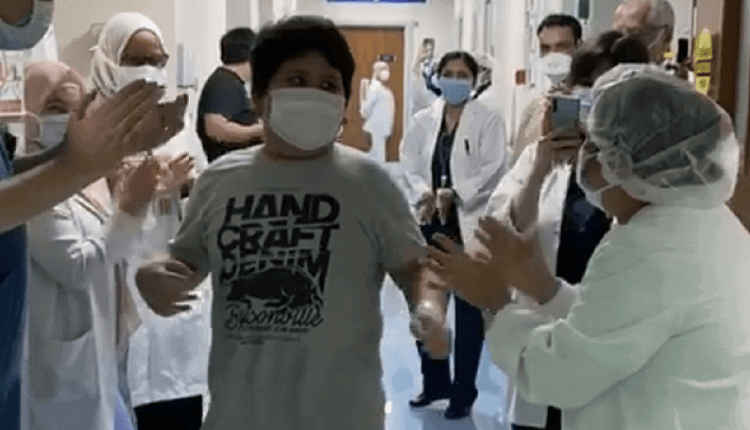 The youngest Coronavirus patient in the UAE is virus free
The youngest Coronavirus patient in the United Arab Emirates successfully beat the virus. Only 9 years old, his bravery is an inspiration to all those around him. However, this is in no small part thanks to the tireless efforts of healthcare workers.
The youngest Coronavirus patient is virus-free
The bravery of a young boy gives us all hope.
Hervie Emmanual Magos is very young at only 9 years old. He is from the Philippines. The hypothesis is that he is the youngest Coronavirus patient in the United Arab Emirates. Most importantly, he is now completely clear of the virus.
Hervie's story starts on March 22nd. It is on this day that his family took him to Khalifa Hospital for intensive treatment. His birthday is only a few days later, on April 1st.
Being in intensive care for your birthday is not the wish of any 9 years old child. In these exceptional times, we are all dealing with tough circumstances though. Despite the unfortunate way of spending his birthday, in 3 weeks Hervie recovered completely.  The staff at the hospital cheered for Hervie upon his departure from intensive care. Above all, this is a great success for healthcare services in the UAE.
UAE increases Coronavirus testing
UAE authorities ramped up the facilities for testing COVID-19 patients. As a result, more drive through testing stations opened their doors to the general public recently. In conclusion, the aim of this is to positively identify all cases of the virus. Above all, wiping out the virus is a top priority for all nations right now.
Medical authorities continue in their efforts to work hard to bring an end to the virus. The number of virus tests processed in the UAE every day is increasing. Certainly, this is partially a result of the new laboratories that the UAE constructed.