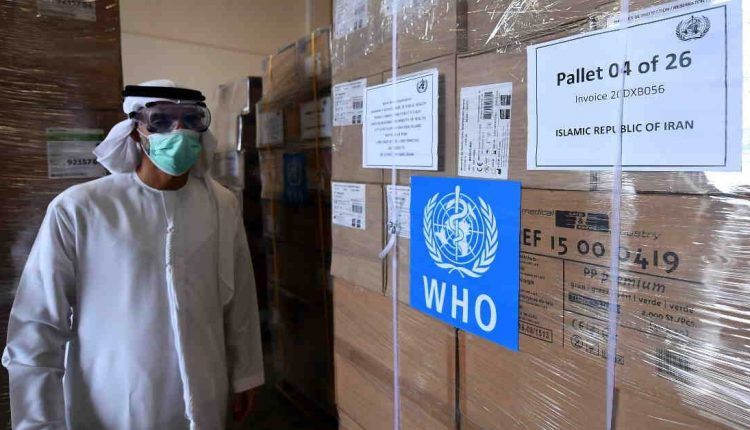 The UAE is flexible and effective in dealing with corona
Praising the efficiency and flexibility with which the UAE dealt in the face of the Corona epidemic, noting the precautionary and preventive measures that the country has applied, considering it one of the highest standards in the world.
Since the beginning of the outbreak, the Malaysian newspaper, which is issued in Kuala Lumpur, said local, regional and international organizations are working tirelessly to contain its spread.
The UAE is the most flexible and efficient in the world in dealing with Corona
The authorities are striving to develop new drugs and technologies to prevent the Coronavirus from overcoming national health systems.
Especially in transit centres that see people crossing paths from all over the world.
As well as developing countries where medical systems are already weak, incomplete, and vulnerable.
Preventive measures in the Emirates
Outside the epidemic, the UAE, a global centre like Hong Kong and Singapore, begun to assert its presence as a practical and effective leadership in fighting the virus.
The confirmed cases of coronavirus in the UAE.
This ratio of the confirmed cases is surprisingly low.
Especially when compared to the country's population of 9.5 million.
Its 16 million visitors, and 110 million passengers who cross its major airports in Dubai and Abu Dhabi every year.
Dubai is, in fact, the third busiest airport in the world.
The UAE contribution in helping the World
The relevant authorities in the Emirates have taken a number of preventive measures, such as local quarantine and airport checks.
Government agencies advised to interact online rather than face-to-face, and a pilot program will start this week in public schools for teaching through distance education – if this experiment is successful.
The UAE has also acted outside its borders recently, transporting a group of Sudanese and Yemeni students from Wuhan, China – the centre of the virus.
It has also supplied hundreds of thousands of essential medical supplies to China, including surgical masks, goggles, gloves and a variety of other protective clothing to protect health care workers treating patients.
Health Information System
Moreover, the UAE also announced the implementation of the Health Information System in health facilities.
This system designed to help doctors and health care workers discover potential cases of the coronavirus during medical appointments.
Using the system, doctors can document the details of their patients.
Including symptoms and their travel history.
Which will be processed by an algorithm to determine whether or not the patient may be at risk.