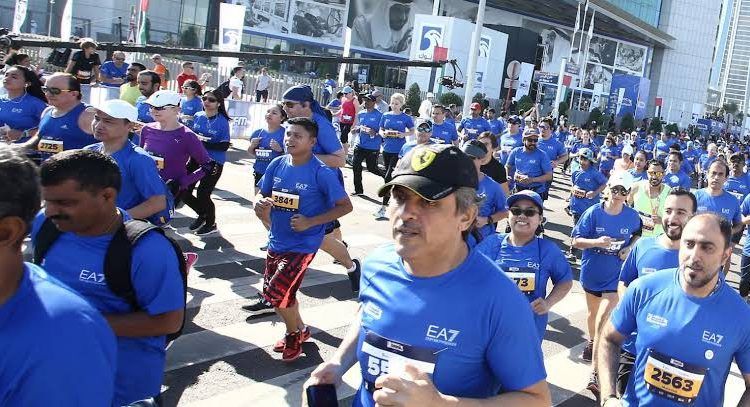 Thousands of runners from across the world took part in Abu Dhabi Marathon events on Friday, with organisers hailing the event as a "true celebration of the city's diversity".
Overall, around 16,500 people, from elite athletes to those completing their first organised run, registered to take part in the 2.5km, 5km, 10km and wheelchair events, as well as the full marathon.
Numbers were well up on last year, when around 10,000 registered, as the event becomes an established part of the UAE's sporting calendar.
Among the runners who completed the full marathon were participants from Venezuela, Trinidad and Tobago, Russia, Kazakhstan and the Isle of Man, with the route taking them past landmarks such as Qasr Al Hosn and along the city's Corniche.