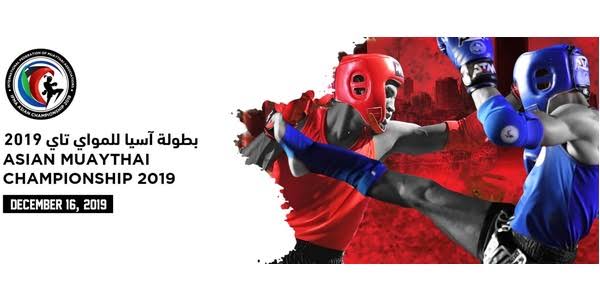 The Asian Muay Thai Championship 2019 in Abu Dhabi
The Asian Muay Thai Championship, which will take place on December 16 to 22.
The Asian Championship has drawn 301 fighters from 26 countries in the youth, men and women categories. Yasir Salem Al Saadi, vice president of the UAE Muay Thai and Kick-boxing Federation, is confident the host nation will win at least two gold medals.
"We have entered seven in the open division and 13 in the age group, including one female – Noura Khalil in the 57kg 16-17 age category," he said.
Having taken the Muay Thai world by storm, UAE's Ilyass Habibali is confident of striking gold at the IFMA Asian Championship that gets under way in Abu Dhabi today.
Habibali stunned the world by winning a gold medal when the UAE made its debut at the World Championship in Mexico in 2018. He followed it up with a bronze at the Asian Championship in Macau last year.
"To fight for a medal in front of my home fans is the biggest motivation I can think of," Habibali said of the five-day continental championship being staged in the UAE for the first time. "We had a good six-week workout and I feel me and my teammates are ready to go for the medals. The Asian Championship is very tough, with Thailand among the best in the world, but we are ready for the challenge.
Here we have got the best fighters from the continent and Thailand, as the birthplace of the martial art, will be among the favourites.
"However, our fighters have shown that they can be in the medal rounds as they did at both the World Championship and Asian Championship. We are hopeful."
"Not only that, we are now hosting the Asian Championship. It means we have already made our mark in the Muay Thai world."
In February 2019, the UAE and the International Federation of Muaythai Associations, IFMA, signed an agreement confirming the staging of the Asian Championships 2019 in Abu Dhabi in December this year.
At the World Championships 2018 in Mexico, the UAE team won gold medals for their country.
UAE has shown dedication to the sport with impressive progress of its athletes within the last two years. The World Championships 2018 in Mexico was prime time for the UAE team which won gold medals for their country.